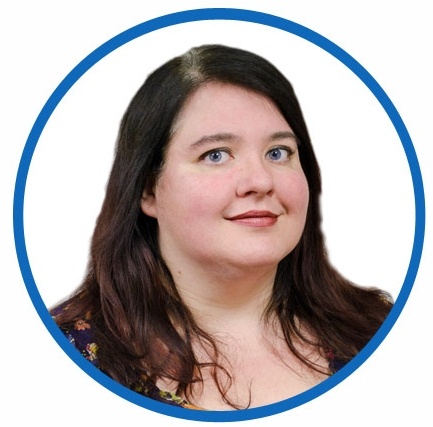 by Abigail Moore
When you think about content marketing, your first thought is probably blogging. On average, companies that blog attract 55% more website visitors, receive 97% more inbound links and have 434% more indexed pages. And those stats add up to increased conversion rates, better brand recognition and a higher rank on the SERP, all of which are essential to standing out in a crowded marketplace.
Yet only 44% of B2B firms surveyed by Content Marketing Institute in 2016 felt their organization truly understood how to achieve success through content marketing.
While many factors can contribute to this lack of understanding, another key point in CMI's study sheds some light: only 32% of businesses utilize a documented content strategy. Creating a thorough blog strategy isn't just a nice way to stay organized – it's essential to seeing success in your content marketing initiative. Not sure what a blogging strategy is or how to create one? Let's break it down.
What does sales blog strategy mean? And why does it matter?
In the simplest terms, your strategy is a roadmap for generating ideas, creating blog posts, organizing their publication and promotion and evaluating performance. It should guide your efforts from start to finish, ensuring that you have a clear plan for success. Once you discover the potential of blogging, it's tempting to dive in head first. After all, what's the worst that could happen?
Lost time, to start. The average content writer spends 1-2 hours per post, which means that more in-depth posts will require a greater investment. There's also the reality that without a well-designed plan for blogging, you're simply not going to create the quality of content needed to see results. It's important to understand why you're blogging, who you're blogging for and what you need to achieve in order to maximize the ROI of your content creation endeavors.
How can I create a sales blog strategy?
Whether you're blogging for the first time or need to get serious about strategy, it's not too late to create a content strategy to guide your efforts. To get started, gather the team members who contribute to content marketing at your copywriting agency. It's important to collaborate as you design your best practices and document them fully, ensuring that there are no questions later on about how things should be done.
1.) Understand your purpose.
Imagine you're making a New Year's resolution. Why do the majority of them fail to stick? Because we don't think in specifics, but instead imagine broad outcomes, like being healthier or starting a hobby.
Those of us who achieve success are able to do so because our goals are specific, actionable and achievable: go to the gym three times a week, for example, or eat vegetables with every meal. So in that spirit, what are your reasons for blogging? If you're thinking in terms of growing your business or raising brand awareness, get more granular. Check out these example goals for blogging:
I want to acquire 1,000 leads via digital marketing by the end of the year.
We will outrank a competitor on the SERP in 5 top keywords.
In the next quarter, we will host at least 3 industry leaders for guest blogging and write guest blogs for those brands as well.
Each of these goals provides you with a clear path of action, whether that's focusing your blogging on lead generation, strengthening your keyword targeting or establishing authority in your field. Once you have a clear purpose, it's much easier to see what you'll need to do and how you'll need to do it.
2.) Know your buyer.
Who do you sell to? You may offer something with universal appeal, but there's a segment of the population that will be much more interested in your blog posts than others. Imagining these individuals as buyer personas lets you understand how to craft each blog post to speak to their needs, interests and preferences in a way that will keep them coming back for more – and making purchases.
If you're working with a vague notion of your ideal customer, take a look at any data you have, including social media comments, reviews and complaints. You can also make use of question-and-answer forums, such as Quora and Yahoo! Questions, or LinkedIn Communities for industry-specific groups, to see what potential customers are looking for.
And don't underestimate your competitors – who are they speaking to? Once you've gathered some data, begin filling in buyer personas with:
Demographic information (age, gender, income, etc.)
Industry and company role
Education and experience
Preferred learning tactics (web research, trade shows, etc.)
Goals and challenges
Needs throughout the three stages of the buyer's purchase path (awareness, consideration, decision)
By creating buyer personas, you know exactly who you need to speak to, and more importantly, how you should speak to them. This makes it much easier to develop your brand voice and target your messaging to ensure it hits the mark.
3.) Do keyword research.
Did you know that the first result on the SERP will get 33% of the total clicks on that page? And that 75% of users will never scroll beyond the first page of search results?
This is another reason why you must develop a blogging strategy – without good keyword research, you're unlikely to know where you can rank. That means that even if you produce the best blog posts, no one will see them. If you're not already making use of tools like Google's Keyword Planner to identify keywords and monitor their performance, it's essential to begin doing so right away.
There are a few ways to think about keywords as you determine which will be included in your blog posts. First, where are you ranking already? If you have a few strong performers, you'll want to keep utilizing those terms to continue building traffic.
Next, check out where your top competitors are ranking. You'll want to consider the overall volume of monthly searches for any given term, as well as the difficulty in ranking on that term. Does it make more sense to go after a more difficult term, or to rise to the top on a less-searched, but easier-to-rank-for keyword? There's no single answer here. Instead, your content strategy should identify priorities and monitor your success with them. Check your performance regularly, and use what you see to shift your tactics in the future.
4.) Design an editorial calendar.
You have strong buyer personas, great keyword research and a clear understanding of your goals. Now, how are you going to get this all done? A blog editorial calendar is an invaluable part of your strategy that can't be neglected, and the majority of business bloggers agree, with 69% using an editorial calendar to organize writing and publishing.
If you're imagining complexities and hard-to-manage software, think again: something as simple as a spreadsheet with a few columns can keep your blogging needs in check and on schedule. Some points to include:
Ideas for future blog posts
Dates for each post to be written, edited and published
Keywords to target
Buyer persona
Stage of the buyer's journey
Potential titles
Calls-to-action (CTAs) and offers
Sites for promotion
We also schedule a date for metrics review in our blogging calendar. This allows us to track blog performance and use that information to either increase focus on the topic in the future or modify our approach. No matter which aspects of tracking you choose to employ, a faithfully updated editorial calendar enables you to quickly assess what needs to be done and assign team members to complete the work. Plus, it eliminates the need to rush at the last minute to get blog posts written or struggle with writer's block when you're not sure what to write.
5.) Make your content actionable.
Ideally, your readers will come away from each of your blog posts feeling informed and with a sense that your brand is a trusted source of information. But what's the next step? Your blogging strategy should answer this question for each post you publish and give the reader something to do in order to keep them engaged with your business.
That's where CTAs come in. A call-to-action is exactly that – an encouragement for the potential customer to do something. CTAs don't need to be complex, and you could opt for something as simple as asking readers to leave a comment or contact you for more information. However, this is also a great opportunity to encourage more time spent on your site. Here are just a few CTAs that keep visitors engaged for longer periods of time:
Subscribe to our newsletter
Take part in a promotion
Complete our survey
Visit a landing page to see product and service offerings
Follow us on social media
Check out related blog posts
You can also beef up your CTAs with offers. The word offer might bring to mind discounts and free products, but it refers to a much broader range of incentives.
Could you produce an ebook that illuminates some aspect of your field? (Not sure how to get started? Check out our ebook on outsourcing your content creation for ideas). What about an infographic that breaks down a complex idea in images, or a case study that reveals useful data you've gathered on a problem? By including offers in your blog strategy, you're likely to entice readers to stay connected with your content, provide their contact information and keep coming back for more.
Building a strategy for blogging will take time and effort, but you'll see the rewards as the leads come in and your engagement continues to grow. Like all things worth doing, blogging is worth doing right, and you'll thank yourself later for the care you took in devising a blog strategy today.
What elements have you found to be essential in your blogging strategy? Leave us a comment and let us know. And if you're interested in working with a content agency to build and execute a strategy, check out our monthly blogging packages for help today.
---
About Virtucom Group
Consistent business blogging yields results – more clicks, more subscribers and – ultimately – more conversions. Whether you're writing an automotive blog, an accounting blog, a healthcare blog or a home renovation blog, blogging for business and content development are useful for any industry. Follow the content writers at the Virtucom Group blog as they share digital marketing tips and discuss website content writing services that can optimize your business blog.