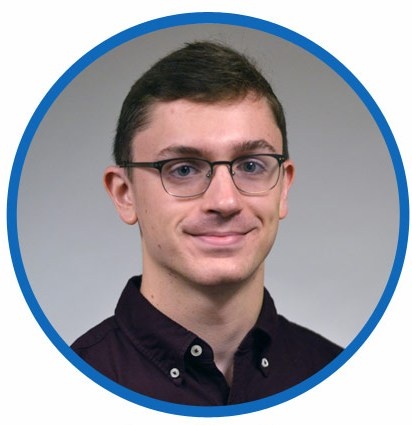 by Sean Messier
It's no secret that blogging can play a key role in attracting traffic to your website, but it can be tough figuring out exactly how to get people to read your blog. One often overlooked blogging technique that can easily boost your sales blog's ROI is the blog series.
Writing a series might sound like an overwhelming task, but if your business is seeing success, you or your coworkers are clearly experts – or on your way to becoming experts – in your field. A blog series lets you use that expertise to your advantage by creating a wealth of content tailored specifically to your audience. Here, we'll discuss five important reasons why your company should incorporate a series into its blog strategy.
Blog series will keep your readers coming back for more.
Have you ever fallen in love with a novel? The odds are good that if it was part of a series, you gave the subsequent titles a chance based on your love for the first. This idea comes into play when it comes to blogging, too. If readers see the first post in your series and discover that it's a treasure trove of useful information, there's reason to believe that they'll eagerly check out the rest of the series to see what it's all about. Keep your standards high as the series is written to maximize the likelihood of these visitors returning for more and sharing your content with their friends.
Writing a blog series will increase your blog's traffic.
Building upon the first point we mentioned, if a new reader discovers that your business is knowledgeable enough to write a well-done blog series, it's likely to generate interest in the other content you create, too. Strategically placing inbound links – links to other content on your blog – within each post in the series can thus not only bolster each page's SERP rank, but help direct the readers of the series to the rest of your blog. Ideally, this will help your blog develop its own solid fan base.
A blog series can work SEO wonders.
Just think about it – if you're writing a series, the content is probably focused on one specific topic. And if you're in the know with SEO, you probably already have a good idea of what sort of keywords you'll be incorporating into each page in the series. With the correct keyword usage, choosing to dish out relevant information on a topic in a series instead of one long post affords your website multiple opportunities to rank on the SERP rather than just one. Just be sure that you're following SEO best practices when you create the content within each post – don't force keywords where they don't belong, don't repeat the same keyword too many times, etc.
A well-executed blog series can help establish your brand as an industry authority.
If your business excels in certain areas that you thoroughly understand, don't hesitate to use that knowledge to your advantage through a blog series. Rather than remaining humble, tell the world what you know about whatever it is that you do, and your brand might eventually be seen as a leading expert in the field. A blog series is the perfect way to prove that your company is at the top of the food chain when it comes to its specialty. Consider beginning your series with a general overview of the topic that you'll be delving into, and then flesh out the rest of the series with information that only successful insiders would know to identify yourself as a true authority among a herd of wannabe influencers.
A series makes it easy to create a focused blog schedule.
It's not always easy whipping up high-quality content for the company blog. In fact, statistics compiled by Curata show that creating a blog strategy is most business bloggers' foremost priority. Fortunately, developing a series is one way to create an actionable content creation plan. Try to identify a very specific topic that you believe you're capable of talking about at length, and then parse that topic into little bits that can serve as the foundation of each page in the series. Instead of having to think up a brand-new subject each time you write a blog, you'll have a plan in place that could keep you occupied for a good length of time. Plus, since your brand is likely already dabbling in social media, having several pieces in a series is an excellent source of Twitter, Facebook and LinkedIn fodder.
Make The Most Of Your Blog Series
Now that you know why a blog series is a worthy investment of your time, let's discuss how to make the most of your series. Follow these tips as you create your content:
Plan the series thoroughly. Don't just write the first post and build the next one from scratch when it comes time to write it – create an outline for the entire series ahead of time, or even consider making a rough draft for each before the first post is published.
Keep your formatting uniform. The same idea applies to company branding – if everything looks similar and reflects your brand persona, it's that much easier for readers to connect as a related whole.
Practice good SEO behaviors. Use conversational keywords, and use similar – but not precisely the same – keywords throughout your content, including in the titles, headers, etc.
Have a promotion plan. Whether you include each post in an email marketing campaign, promote the content on Twitter or share your posts as LinkedIn articles, be sure that you have ways to spread the word. Most likely, you'll want to incorporate all of the above.
Perfect Your Blog Strategy
If you've ever written your own blog series, tell us how it went. Did it generate a noticeable increase in traffic? Was it well-received? Give us the details by leaving a comment below. In the meantime, if you'd like to construct a blog series of your own, but simply don't have the time or human resources, take a look at our blog writing services today. Let us know what you'd like us to write about, and we'll do all the dirty work.
---
About Virtucom Group
Consistent business blogging yields results – more clicks, more subscribers and – ultimately – more conversions. Whether you're writing an automotive blog, an accounting blog, a healthcare blog or a home renovation blog, blogging for business and content development are useful for any industry. Follow the content writers at the Virtucom Group blog as they share digital marketing tips and discuss website content writing services that can optimize your business blog.