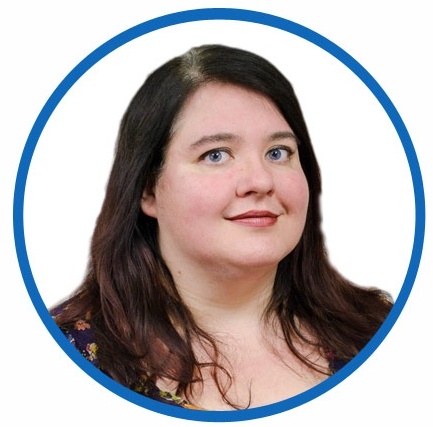 by Abigail Moore
Does anyone on your staff have an extra three hours and 16 minutes today?
That's how long it takes to write the average blog post, according to Orbit Media Studios. Of course, that's just the average amount of time. Now imagine how much longer it takes if you struggle with ideas to write about or just aren't comfortable writing in the first place.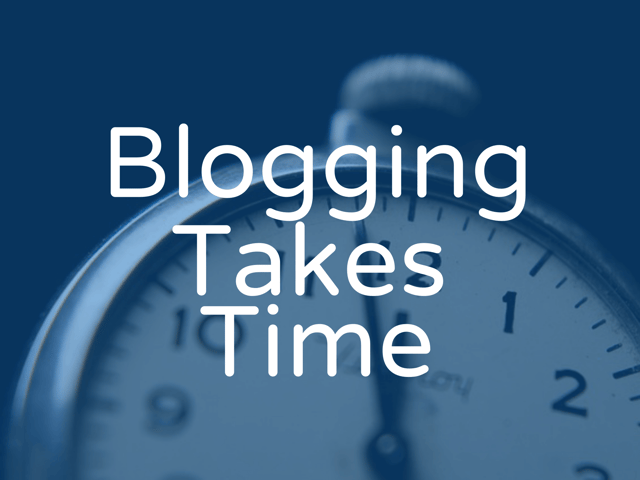 It can be tempting to assume that your social media strategist or marketing manager can write blog posts, landing pages or articles to support your inbound marketing strategies. Odds are, that person already has a full day of important tasks that you don't want them to neglect. And even if someone on your team has a spare three hours to devote to blogging, there's a very good chance that amateur content writers won't produce the high-quality writing your business needs to rise to the top of the SERP and attract prospects.
Content creation shouldn't be an extra task that's taken on as an afterthought. It's essential that you devote talent and resources to content writing, especially if you're in an especially competitive industry or you provide a product or service that consumers need a higher level of education to understand. Read on to learn what to look for when building a content team or hiring a writer, as well as one reason you might find it's not in your best interest to do so.
Look for content writers with diverse experience
Should you hire the writer with the most flawless grammar? The one with experience in your industry? Maybe the individual with the longest resume relevant to business blogging? It's hard to determine what makes a truly great writer, and you really can't afford to bring on the wrong person. Not only will you lose money on the hiring process, but your content marketing program could take a serious hit.
We've been hiring writers for 15 years, so we know how complicated the process can be. Not everyone is cut out to be a content creator – it's a complicated job that requires a unique skill set. Here's what we look for, and what's brought us the best writers in the business:
Strong educational backgrounds. We only hire writers with four-year degrees. That shows us that they can commit to a significant undertaking and see it through, and it also ensures a well-rounded background with exposure to different subjects and ways of thinking.
Success in creative fields. Some of our writers are published journalists, while others spent time honing their research skills in academia. Others worked in broadcasting, where they learned the importance of clear, accurate messaging. And of course, our staff includes bloggers, marketers and web content specialists of all kinds. Look for candidates who have a proven record of producing quality content and you won't go wrong.
Detail-oriented thinking that holds up under pressure. We ask all our candidates to take a writing test. We don't expect them to get everything right the first time – we use a rigorous training process for SEO best practices and content marketing skills. But we do look for clean copy, creative language and the basics of good writing that tell us a writer has potential to grow.
Prepare expert writers with expert training
You want to hire great writers, there's no doubt. But keep in mind that you want to hire expert writers who can effortlessly communicate in your brand voice and execute your content goals. That means you're going to need to invest in your writers and provide the training they need to deliver high-quality writing.
Content creation firms have an advantage over freelancers and individual in-house writers – they employ writers with a wide range of experience and have a broad base of industry knowledge due to serving clients from a variety of fields. If you can hire a writer who knows your industry and the craft of writing, they're likely a great choice. But if not, you're going to need to design a program to help them understand your industry, your business and your mission.
Know the difference between content writers and content development experts
Content Marketing Institute found that 41% of B2B firms had a clear idea of what defines a successful content marketing program. Even more significantly, the same research showed that 81% of the most successful brands clearly understood content success, while only 14% of the least successful could say the same.
Are you part of the 41% who has a clearly defined vision of content success? Then hiring a writer will be a much less complicated process. You can focus most of your energy on skill with the written word, knowledge of inbound marketing and competency in your industry.
But if you aren't sure exactly what you want to achieve with your blogs and articles, chances are, you're not just looking for content writers – you're seeking content development specialists. That's not to say you can't find individuals who can fill both roles. To some extent, all writers should be content strategists, because it's impossible to create great web content without understanding how it functions within a marketing strategy.
At the same time, you may find yourself revisiting your original problem. Will your writer focus on blog posts or creating an editorial calendar today? Should they plan a series of content offers, or do you need them to spend that time crafting the ebooks and white papers that will fuel those offers? Who will edit all these items? Make sure you hire sufficient staff to handle not only the creation of content, but its development and management as well.
What if you're not ready to hire writers?
If no one on your staff has a spare three hours to write a blog post, there's a very good chance you aren't going to easily find time to recruit, evaluate and train writers either. Plus, there's more to consider than just time. It costs about $4,000 to onboard a new employee, so you're looking at a significant investment, especially if you need more than one writer.
You should also be aware that 20% of employee turnaround happens within 45 days of hiring, 33% of new hires look for a new job within six months, and 23% of new hires turnover before their first year anniversary.
But the real problem isn't just the time it takes to hire and onboard employees or even the cost of their salaries and benefits. You also run the risk of derailing your content program when an employee leaves. Not only have you lost your writing resource, and potentially your strategic capabilities as well – you'll also need to repeat the entire hiring and training process, all while juggling the same content you were struggling to keep up with previously.
Working with a copywriting agency can help ease some of these difficulties. A partnership with a reputable content creation firm gives you access to trained, experienced writers, as well as a group of content editors to ensure high-quality results and strategists to guide your content calendar. In most cases, web content services provide a more economical solution than hiring your own staff of writers, and they can also eliminate the hassle of searching for the right candidates and training them in both your industry and the art of writing.
Not sure how to make the right decision about hiring content writers? Our ebook, Outsourcing Content Creation: 6 Essential Questions for Choosing the Right Partner, includes essential questions to ask any content provider to ensure your business gets the level of quality, service and strategy that you need to rise to the top of the SERP.