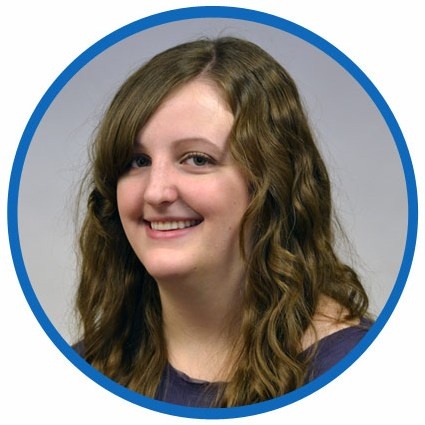 by Kelly Landers
Your favorite cosmetic brand just came out with a new matte lipstick, but before you make the daring decision to purchase a shade online without trying it on first, you need to know if it's worth the hype. When sifting through reviews, whose opinion is going to hold the most weight – @luv4allthingsbeauty799's or Kandee Johnson's, a renowned makeup artist who publishes tutorials and beauty hacks on YouTube and has been nominated for a Teen Choice Award for her work?
Even if you know nothing of the makeup world, I'd like to bet that you'd choose Kandee's review over a random stranger's. Why? Because people do business with people they know, like and trust. While customers rarely get their referrals from their next-door neighbors these days, they have a propensity to value the opinions of influencers.
Whether you work in retail, manufacturing, healthcare or another industry, you can use the power of influencers to breathe new life into your content development strategy. Read on to find out who influencers are, why you should take advantage of influencer marketing and a few tips for finding the right influencer for your brand.
Who Are Influencers And Where Do They Fit In With Content Development?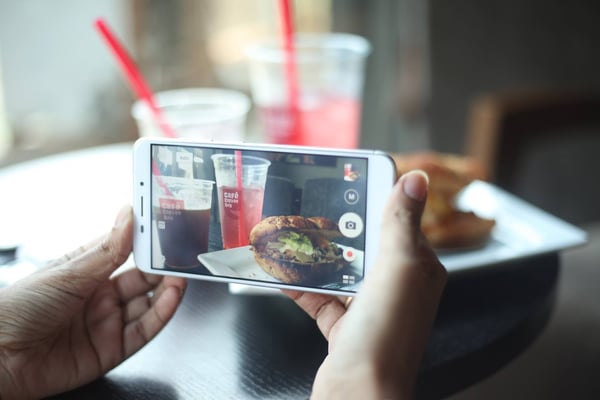 With the evolution of social media, influencers have become much more involved in the everyday lives of consumers around the world. But what exactly is an influencer?
An influencer is a person – such as a celebrity, blogger, social media personality or industry expert – who has the power to affect purchasing decisions. They're people who've already positioned themselves as trusted authorities on specific topics and can amplify the reach and awareness of your brand to help get your products and services noticed.
Influencer marketing campaigns typically combine social media marketing and content marketing strategies to drive traffic to your site. In most cases, the influencer will create or write content and then circulate it via their personal social channels, such as Facebook, Instagram, YouTube, Twitter and/or Snapchat.
Unlike celebrity endorsements and sponsored content, influencer marketing is raw, honest and authentic. Instead of paying a celebrity or spokesperson to promote a product, the influencer will give their viewers an in-depth, transparent lowdown of its features and benefits to improve brand perception and demand action. Though influencers might receive financial compensation, their reviews and recommendations are their own – their reputation depends on it.
A great example of influencer marketing, Nick Offerman's 'Yule Log' video features the famous actor – known for playing Ron Swanson on NBC's Parks and Recreation – sitting by a fire and sipping his favorite whisky, Lagavulin™ Single Malt Scotch Whisky. Since being uploaded, this 45-minute viral parody of the classic Yule log video has garnered over 3.4 million views. Thanks to Offerman's unique brand and the seasonality of the campaign, the video became a smash hit. It even won a Shorty Award for Best Influencer & Celebrity Campaign.
Why You Should Fold Influencers Into Your Content Marketing Campaign Mix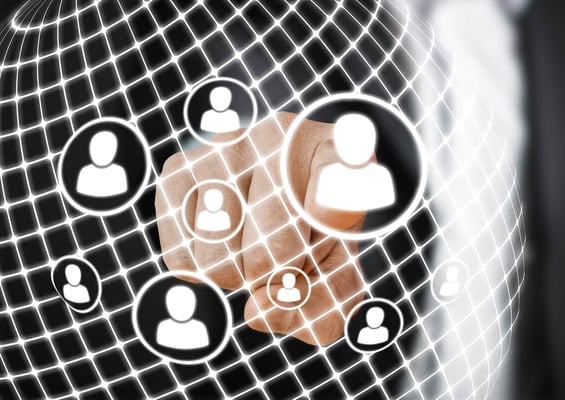 94% of marketers find influencer marketing to be an effective campaign strategy. Here are three reasons why your company should invest in influencer marketing.
Influencer marketing builds trust. According to Nielsen's Global Trust in Advertising Survey, 83% of consumers say they trust recommendations from friends and family above all other forms of advertising. Compare this number to the 63% that say they trust TV ads and the 42% that trust online banner ads, and you can start to understand why brands use influencer marketing to help gain trust with their target audience.
Influencer marketing attracts qualified leads. 89% of marketers believe they acquire the same or better customers from influencer marketing, as per the Influencer Marketing Study conducted by Tomoson. In the same study, Tomoson found that 50% of marketers use influencer marketing to generate leads and drive sales. By leveraging influencers and their credibility, your brand will reach a broader audience, generating more qualified leads.
Influencer marketing increases content development ROI. For every $1 spent on influencer marketing, businesses see $6.50 in return on average, while the top 13% of marketers earn $20 or more. That means that marketers who use influencer marketing see about 5.5 times the return on ad spend in comparison to the trivial 0.16 times median ROI advertisers earn with native advertising.
Now that you know who influencers are and why it makes sense to infuse influencer marketing into your content development strategy, you need to know how to find ideal influencers for your brand.
How To Choose Influencers That'll Help With Brand Storytelling
Finding the right influencers to tell your brand story can be challenging. At the outset, it's not necessary to reach out to the biggest names in the industry or celebrities for that matter. While writing to Diddy, Beyoncé or J.K. Rowling is certainly a bold move, there's a good chance that they're not going to respond. With that in mind, dispatch your efforts where they're most needed.
Popularity doesn't equal influence; influence is the ability to elicit action. With this in mind, take the time to locate trustworthy partners that are worth pursuing – even if they have less than 50,000 Instagram or Twitter followers.
First, consider the type of influencer you want to work with depending on your inbound content marketing goals. While bloggers and social media personalities are great for raising awareness, current customers can use their voice to help you upsell and retain other customers in the decision-making stage. Other types of influencers include industry experts, business partners and celebrity trendsetters.
Next, you'll need to qualify candidates. You may have some influencers in mind through your regular marketing activities or you may need to turn to search engines to conduct some research. Either way, spend some time on each candidate's site. What's their domain authority? How's their social media engagement and reach? Do they share others' content on a regular basis in addition to their own?
By assessing their participation in discussion groups, looking at the number of comments they receive on their content and consulting other metrics, you'll be able to see how active they are in their community and gauge their overall influence. And remember to trust your instincts – if the influencer's site and social media channels just don't seem like a good fit for your brand, you should continue your search. The worst mistake you can make is to work with an influencer that negatively affects your brand.
There you have it – the basics of influencer marketing. Whether you're new to inbound content or looking to spread your outreach through other types of marketing, Virtucom Group can help put your brand on the map and grow your organic presence with our high-quality content writing services. Contact us today to learn how we can help with your content development strategy.