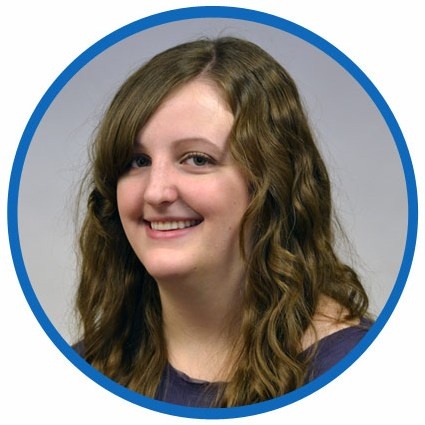 by Kelly Landers
Welcome to the latest edition of Tuesday Newsday, your weekly source for what's happening in the world of content marketing, digital marketing and social media. In this week's post, Twitter's CEO divulges his intentions to open up verified accounts to all users and a new study by UMass Dartmouth indicates the most effective social media platforms for the Inc. 500. Plus, can longer meta descriptions actually get you ranking higher on SERPs? Find out below.
Verified Accounts For Everyone? Twitter CEO Hopes So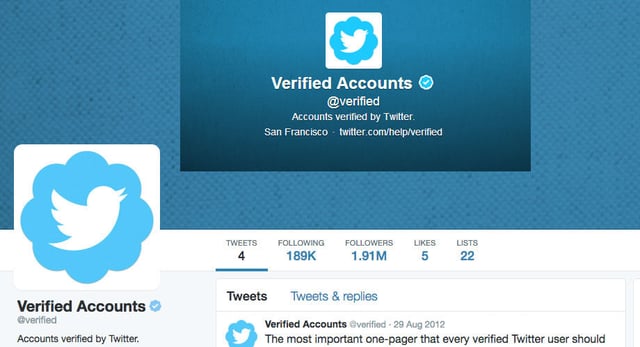 Back in November 2017, Twitter suspended the verification process, which allowed celebrities, athletes, public figures and brands to sport the signature blue checkmark.
After a controversy stemming from the white nationalist rally in Charlottesville, Va., some users saw the blue badge displayed on the rally organizer's account as an endorsement. While Twitter attempted to clarify that the checkmark was actually a means for authenticating identity, not an endorsement, they ultimately decided to suspend the application process.
Because of the anonymity of Twitter, the platform has historically served as an open invitation for trolls, bullies, spam-bots and other troublemakers to spread misinformation. However, during a live-stream chat on March 8, 2018, CEO Jack Dorsey admitted that the previous verification process was "very broken" and shared the social media giant's intention to open verification up to everyone. In the end, a verified account free-for-all could boost credibility across the board.
According to New Study, Inc. 500 Companies Succeed Most on LinkedIn and Facebook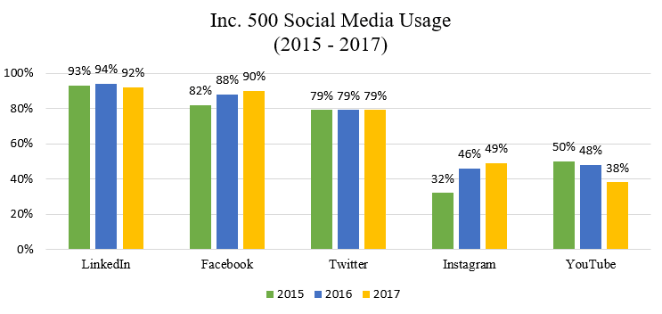 Recently, the Center for Marketing Research at the University of Massachusetts Dartmouth released a study that looked at the most utilized channels of communication between companies and their customers.
LinkedIn and Facebook were considered the most effective social media platforms for the 2017 Inc. 500, while Twitter and YouTube were at the bottom of the list. Other key findings include:
Only 30% have a strategy in place in the event of an online crisis
Blog usage increased for the third year in a row and is currently at 55%
Instagram adoption is up 17% since 2015, with 49% of the Inc. 500 now utilizing the platform
Content development ROI and resources are the top two concerns regarding social media
SEMrush Finds That Longer Meta Descriptions May Actually Increase CTR
At the beginning of 2018, Google rolled out some new changes in regard to their SERP. Of these changes, the one content marketers are still hesitant about is the length of meta descriptions. Should all meta descriptions be 160 characters long? Or can you now make them 300 characters? SEMrush was on a mission to reveal the truth.
In their case study published March 6, "Will a Longer Meta Description Increase CTR?," SEMrush performed a small-scale sequential test over the course of 84 days to determine which meta description length garnered the best click-through rate (CTR). Their findings? The full-length meta description beat out the version with fewer characters – and by a landslide.
In the end, even with a meta description that's been truncated with an ellipsis, pages with longer meta descriptions may just result in a higher CTR. We suggest running a similar study with one of your own landing pages to see if you get the same results.
And that just about wraps it up for this edition of Tuesday Newsday. Be sure to come back next week for another curated list of what's new and exciting in the content writing industry. Want to know what you've missed this past month in digital marketing, content marketing and social media? Check out other recent posts in our Tuesday Newsday series: