by Han-Kuo Yang
Welcome to this week's edition of Tuesday Newsday, where we share a few of the latest headlines that are making waves in digital marketing, content marketing and social media. In this week's post, Google shows you just how much your site's mobile load speeds could be costing you, NBC turns to AI to find the right ads for each show, Facebook continues to tweak their new feed system and a giant in digital marketing turns to new challenges.
How Much Money Is Your Slow Mobile Site Costing You?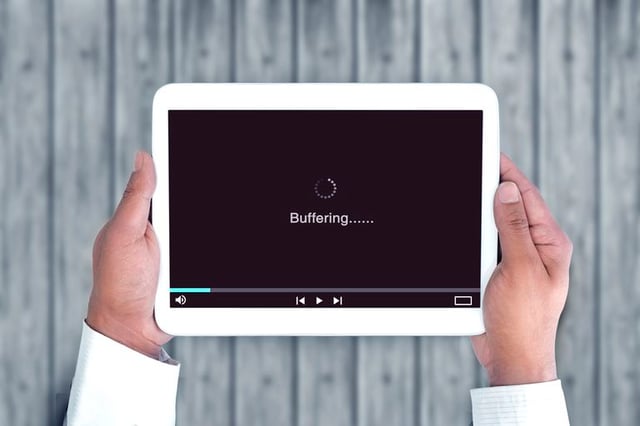 What do you usually do when you hit a slow-loading mobile page? If you're like most of us, you hit the back button and then tap on the next link. In fact, Google reports that up to 53% of visits are abandoned if a mobile site takes more than 3 seconds to load. And if you were going to a retail site to make a purchase? Well, that online retailer just lost a customer.
Google has been pushing site owners and marketers to create a better and faster digital environment for years, and at the recent Mobile World Congress in Barcelona, they announced the release of two new benchmarking resources to help showcase just how much money a slow mobile site could be costing your business.
The Mobile Scorecard uses data from Google's Chrome browser to compare the speed of thousands of sites based in countries around the world to see where they stack up. Google recommends load speeds of up to 5 seconds on 3G connections and up to 3 seconds on 4G connections to provide users with the best experience.
To demonstrate how the numbers from the Mobile Scorecard can directly affect your company, the Impact Calculator shows you how much revenue you could be potentially missing out on because of a slow website. Enter your number of monthly visitors, average order amount and conversion rate to see the results.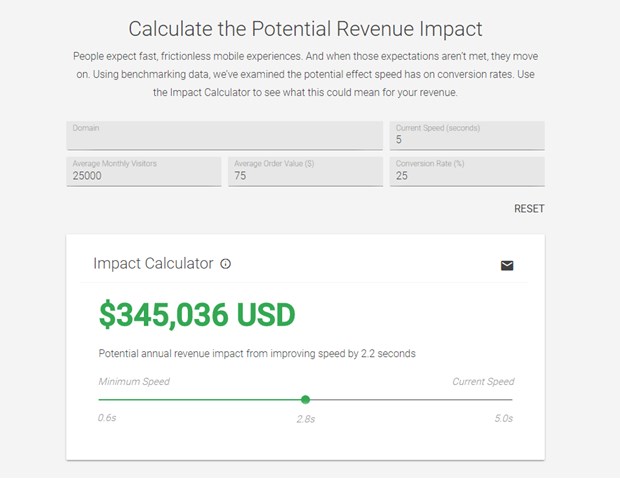 If you're curious as to how much extra revenue a faster website could bring in for your business, head to Google's blog and check it out for yourself.
AI-Powered Bots Help NBC Pick New Commercials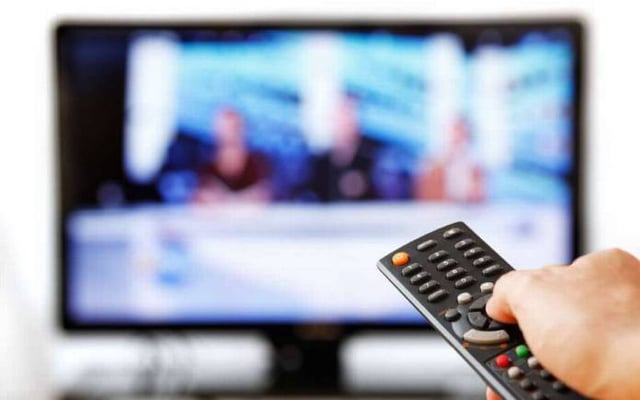 The shift toward uninterrupted streaming video services, like Netflix and Hulu, only accelerated in 2017, and NBC recently announced changes designed to meet consumer demands for fewer commercial breaks.
One of the most interesting adjustments being made is an attempt to match the featured advertisements to the program. A 60-second "prime pod" will be showcased at the first and last ad breaks of a show, and NBC is turning to AI-powered computers to sift through the show's scripts to help marketers target specific segments with ads that are more relevant to their interests.
Linda Yaccarino, chairman of advertising and client partnerships at NBCU, stated that "The live linear experience is challenged and the viewer has grown to expect less ads, but more importantly, more relevant ads." As part of this advertising shift, NBC is including more social commercials that allow brands to be integrated into a pod that features real-time social media commentary about the show that's currently on-air.
For deeper analysis into NBC's recent moves, check out Erica Sweeney's article posted at MarketingDive.com.
Facebook Calls It Quits On The Explore Feed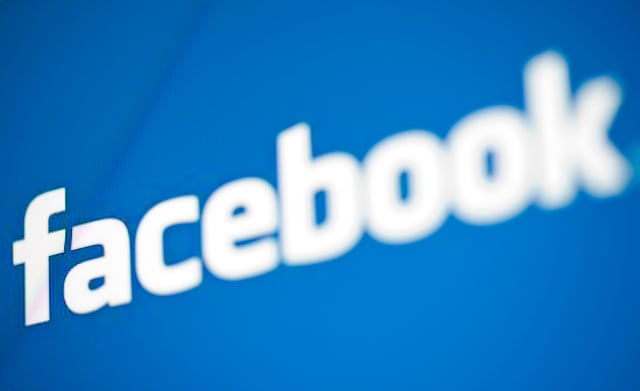 As part of Facebook's recent efforts to combat the flow of questionable material that sometimes showed up in users' feeds, a new test feature was added called the Explore Feed. This was a separate, dedicated news feed that only showed posts from Pages with nothing from your friends and family included.
The results? Apparently not great. Facebook is ending the experiment after only 4 months.
Adam Mosseri, head of News Feed at Facebook, stated that people were "less satisfied with the posts they were seeing, and having two separate feeds didn't actually help them connect more with friends and family."
Instead, Facebook will continue with their recent decision to prioritize content published from your friends and family over other types of public content, including advertisements and videos from businesses.
If you're interested in finding out more about Facebook's decision, check out their recent blog post that talks about the feedback they received.
New Horizons For Rand Fishkin, An Industry Giant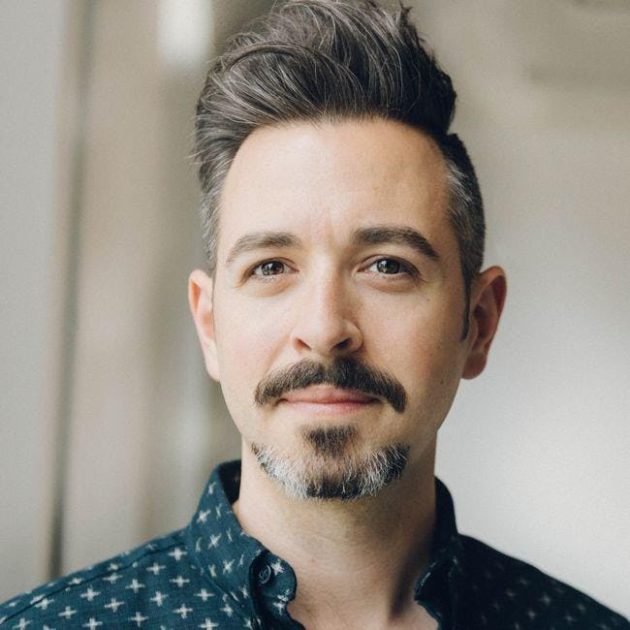 Rand Fishkin (Photo via Moz)
For many of us in the content marketing industry, Rand Fishkin serves as a role model of how we should act in our professional lives and a constant source of engaging information. His Whiteboard Friday series of videos is a must-watch for anyone that's even tangentially related to online marketing, SEO and SEM.
Several months ago, it was announced that he was shifting his role at Moz, the company that he co-founded almost 2 decades ago. This week, he revealed that he had officially left the company and was creating a new start-up software company called SparkToro, which will focus on the influencer and audience intelligence marketing space.
You can read more about his thoughts on leaving and his plans for the future on his new blog.
That's it for this week's roundup of the latest happenings in the industry, but be sure to come back next Tuesday for more headlines and news. In the meantime, check out our latest Tuesday Newsday posts that explore DNA marketing, Snapchat analytics and #BrandBowl winners.
Keep in touch with our team of expert writers, content editors and content development specialists on Instagram and Facebook, or learn more about us on LinkedIn and Twitter.