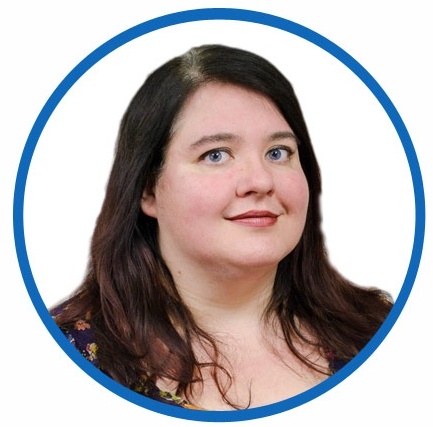 by Abigail Moore
Apple introduced the iPhone in January of 2007. In 2011, just 35% of the population owned a smartphone, and only a year later, research revealed that one out of two smartphone users relied on their device to research health information.
Those are compelling numbers for the infancy of what we'd consider modern smart devices. However, as of February 2018, the Pew Research Center revealed that a staggering 77% of individuals owned a smartphone.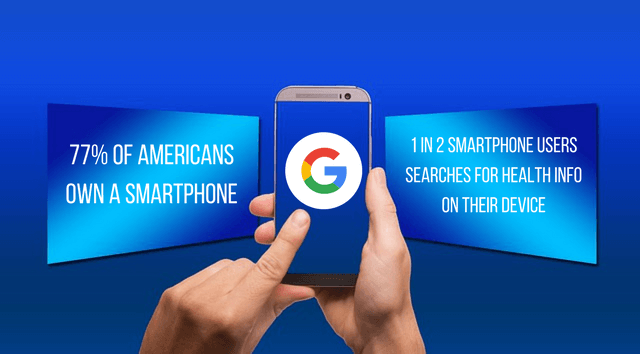 That means that if 50% of smartphone users rely on their device for health info, about 125,394,500 Americans turn to their mobile device when they're feeling under the weather.
You might be thinking, but they're only looking up symptoms. Everybody self-diagnoses with WebMD. And while that might be the case, those searches are often just the first step to finding a medical practitioner to resolve the issue spurring users online in the first place. In the end, 53% of those seeking answers about their health speak with a clinician about their concerns.
You know how important quality web content is for healthcare marketing. But no matter how good your content is, if it's not optimized for mobile users, your practice could be passed over for providers who optimize their content for the devices browsers prefer.
The Modern Web is Mobile
Google sets the standards for SEO with their ongoing updates, but the search engine takes its cues from users. Mobile searches outnumbered desktop use as early as 2015, which ultimately resulted in the announcement of a push toward mobile-first indexing in November 2016 – although the algorithm changes have been slow to appear due to the scope of such a project. However, recent updates reveal that the changes are in progress, indicating that it's time to embrace mobile if your site has lagged behind.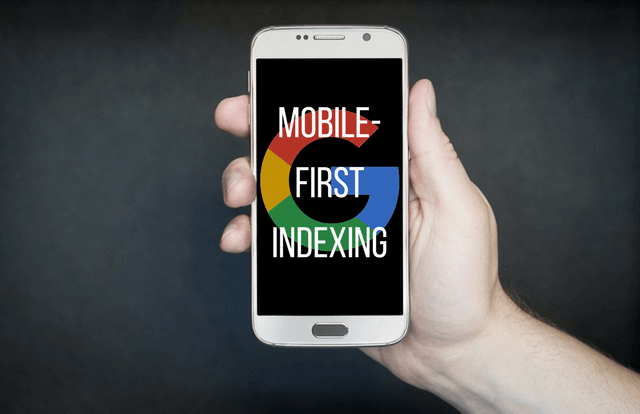 What does mobile-first indexing mean? First, it's important to understand that sites without a mobile version will still be indexed – Google will continue to index desktop sites when no mobile version is available. However, when a mobile version does exist, it will be given preference.
Because of this, businesses that have created bare-bones mobile versions of their sites with significantly less content and depth could risk falling behind in search rankings. Additionally, sites that aren't truly mobile-friendly could see a slip in rankings, although Google has confirmed that if your site is following current best practices, which include mobile-friendliness, rankings shouldn't be seriously impacted.
Given the importance of mobile search for medical providers, these changes will be especially important for your field. How can you ensure your site remains at the top of the search engine results page (SERP), or climbs there from the mire of sites lingering in a seemingly endless list of results?
Mobile-First Best Practices for Healthcare Content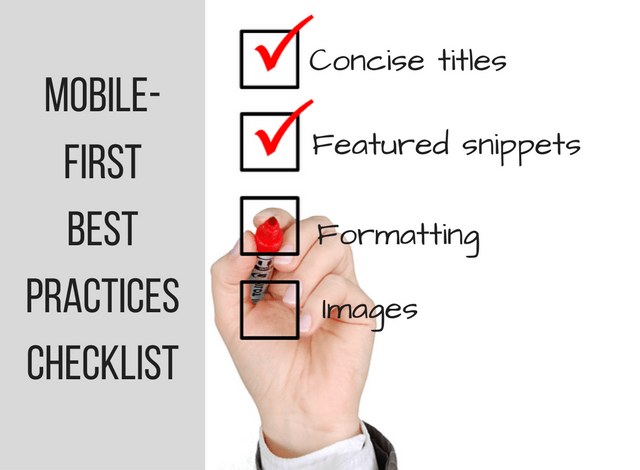 While some sites are already being included in mobile-first indexing, you still have time to create or improve the mobile version of your site, whether that's filling out the landing pages that make up your primary web presence or ensuring your medical blog meets mobile-friendliness standards. Use the checklist below to ensure your content follows best practices for mobile search:
Choose concise titles. A mobile phone's screen is far smaller than a desktop window. That means that long titles may become more difficult to read. Grab attention with concise, clear headlines that convey the value of your content, allowing users to understand at a glance.
Make the most of your meta descriptions. Quality meta descriptions are essential for ensuring that your preferred verbiage shows up on the Google snippet for your page. Use your keywords to confirm that your page answers searchers' needs, and be compelling, but concise, with your wording.
Keep featured snippets in mind. Different from the standard Google snippet, featured snippets put the spotlight on a page that provides the best answer to searchers' questions. To compete for this prized place on the SERP, keep potential queries in mind as you create content and provide answers in clear, easy-to-understand language.
Make your content scannable. Some pages require more text than others, but no matter how much you're including, be sure that the content is easy for users to read. Break up long paragraphs into shorter, more scannable blocks, and use subheads to clearly identify shifts in subject and sections of your pages and posts. It's also a good idea to bold key ideas to draw the eye right away.
Optimize for local search. Local search is even more important for healthcare providers than many other businesses, because almost all of your clients will need to contact you by phone and visit a physical location. Make sure that your location pages include your practice's name, phone number and address, as well as any other relevant location-specific information. It's also important to standardize this info so that it appears the same in every instance, such as formatting your phone number as 555-555-5555 vs. (555)-555-5555 and using 123 Main St. Ste. 4 vs. 123 Main Street Suite 4 in different areas.
Avoid overly long sentences. Need to include a long list of symptoms? Put them into a bulleted list rather than simply separating them with commas in a sentence that takes up half the screen. This makes it easier for readers to quickly take in information and also aids in scanning.
Watch out for wasted words. If you find your pages filling up with passive language, unnecessary adverbs, jargon and other word count-inflators, turn a critical eye to your writing and trim as needed. Prune out colloquialisms, bloated sentences and anything that isn't necessary for clear meaning. That said, don't prioritize brevity over clarity – explain each concept fully in simple, straightforward language.
Engage with images. Infographics, charts and photos are all great ways to further break up the page and provide information without bulking up text. Eye-tracking studies conducted by Nielsen Norman Group reveal that Internet users are drawn to information-rich images, so combining information and visuals is smart for all content, whether it's designed for mobile consumption or not.
Don't be afraid of blank space. This is especially important when crafting lengthier content. Those breaks between paragraphs and images encourage readers to keep going because they section content into manageable bites. The blank spaces minimize fatigue and make it easier for your visitors to digest the information you're providing.
Paging New Patients
There's no sign that mobile search will slow down in the future, and as of 2017, research shows that 69% of digital media time is spent on mobile devices, and 8 in 10 Internet users will rely on a smartphone to access the web. And when you consider the emergence of telehealth, the growing importance of social media reviews on provider choice and how healthcare is becoming increasingly connected with an ever-expanding number of medical apps, it becomes obvious that it's more essential than ever that your practice stands out online. Tomorrow's patients are today's searchers – make sure your site is the first they turn to when the need for care arises.
If you're like most healthcare providers, your first priority is your patients, not marketing. Learn more about how you can access high-quality content and a performance-driven content marketing strategy tailored specifically to the healthcare industry and your business from Virtucom Group. For more information, schedule a consultation with one of our digital content strategists today.