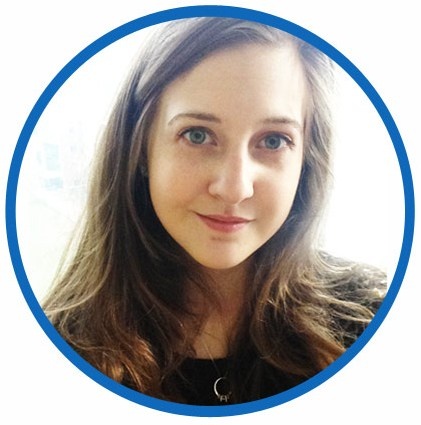 by Caleigh Gran
Blog posts can be an effective part of your company's inbound marketing strategy – but only if the content is getting in front of the right people. When done effectively, sharing blog content with your Facebook followers can help you increase brand exposure, cultivate relationships with customers, gain insight into market research and, ultimately, get more sales.
But what sets Facebook apart from LinkedIn and Twitter is that it's more of a place for friends and family than for business. When people log on to Facebook, it's usually to check up on loved ones and to socialize. This is true now more than ever, thanks to Facebook's recent newsfeed changes.
Even so, Facebook remains one of the leading social media platforms for customer engagement, helping 43% of B2B companies and 77% of B2C companies acquire customers.
So while you can still use Facebook to promote products, share blog content and market your brand, you have to devise a platform-specific strategy to do so. Keep reading to learn more about sharing the blog content you buy on Facebook below.
1. Setting Up Facebook For Your Business
If you don't already have a Facebook business page, you can easily convert your existing profile or simply sign up for a new one. From there, you can:
Choose profile and cover photos that exemplify your brand identity so that users can recognize you.
Fill out the "About" section, complete with a link to your blog homepage.
Create a vanity URL – which can easily be done through Facebook's settings.
Get verified. This subtle addition to your page holds a lot of power for your brand's integrity. When people see that little blue check mark, they know they can trust your content.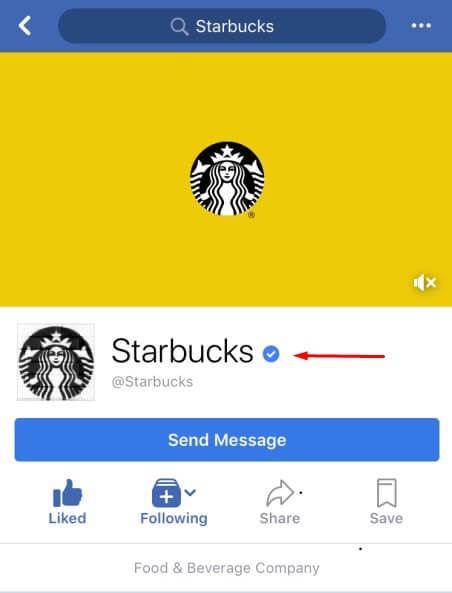 2. Share Blog Posts on Your Facebook Page
In general, here are some best practices in regards to posting on Facebook:
Find the best times to engage with your audience. Facebook isn't limited by business hours. You can share content any day of the week, any time of day – and you can even schedule posts in advance. But it's best to find a time slot that works for your audience, so that more sets of eyes can see your blog post and engage with it.
If you're targeting teenagers, for example, you might not want to post during school hours, as they'll be less likely to see it. It's just a matter of knowing your audience and their habits. If you're not sure, do some research on Facebook and your industry, or use a trial-and-error approach to find the best times.
Introduce each blog post. When sharing blog posts, don't just copy and paste the link. In fact, avoid clogging up your copy with any links. Instead, spend some time creating a teaser or posing a question that will entice your followers to click. Let them know why you think the blog is important and what value it might have for them – all packaged into a short, compelling message that's 250 characters or less. Even if the blog itself isn't exactly fun or exciting, you can create an engaging description for sharing on Facebook.
Always include multimedia. When you share a link to blog posts, Facebook usually grabs the image that you already used on your website. Just be sure to only post high-quality images that engage your audience. As photo posts are twice as successful as text posts, you want to make sure your images can catch, and hold, their attention.
Repurpose blogs into videos. Go on Facebook Live to demonstrate products or discuss the major points from a post, or even create a short video with music for people to watch instead of having to read. These fluid formats tend to be more interactive and engaging to Facebook users than static blog content. And, if you include a link to your blog post, users who want more information can use the video content as a gateway to your blog content.
Add a CTA. A Facebook CTA should be something simple that users can do right now, like "Try our new flavors today!" or "Like us!"
Because of the recent newsfeed changes, you might consider a CTA like, "Follow us!" or, "If you want to continue seeing our content, edit your subscriptions." To prioritize a company's posts, users can now simply edit the page's priority level by clicking on the Following button, located next to the Like button, and adjusting the settings as seen below.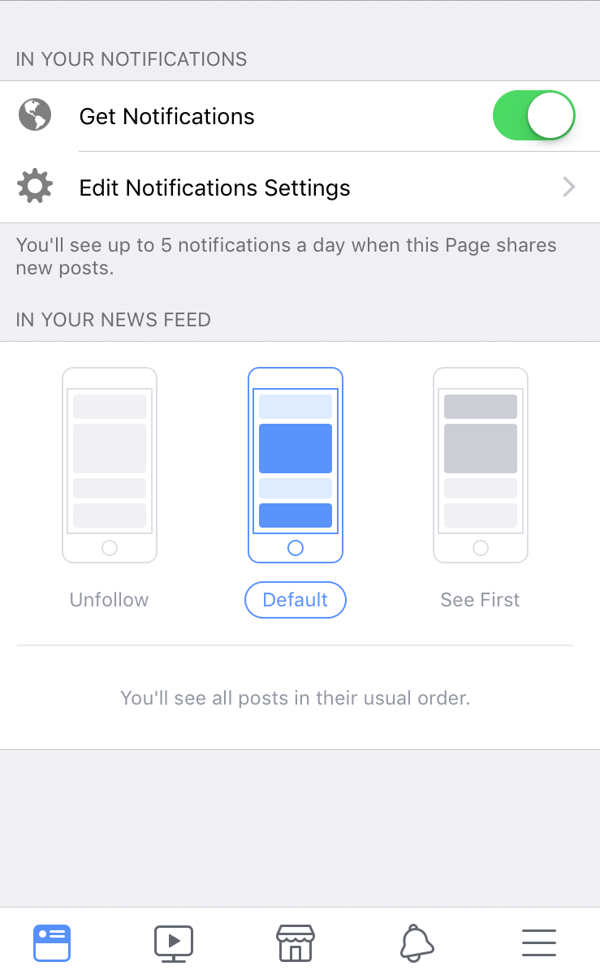 Post often, but not too often. You don't want to exclusively share blog content on your Facebook page. Break it up a little by sharing posts from industry thought leaders that you think your audience would enjoy. This helps show that you're informed and active in the industry. It's also smart to include the personal side of your brand with photos from employee events and other content that showcases culture.
Interact with comments. After you share a blog to your Facebook page, stick around to monitor activity. If people comment or ask questions, respond as quickly as you can. When followers express interest in your company, jump on this opportunity to convert them into customers.
The same is true for using Facebook Messenger. As people reach out to you, be sure to answer right away. Facebook even rewards responsive pages with a badge, like the one shown below, signaling to users that your company is trustworthy.

3. Boost Your Blog Posts on Facebook
On Facebook, you can also boost posts to reach more people. Normally when you share a post, only the people who follow you can see it in their newsfeeds. But with a boosted post, you get to select a targeted audience to increase its reach. You can filter by geographic location, age, education and much more. This tool functions as a form of advertising for your blog, and it does cost money to use. However, you do get to set a budget to control costs.
4. Review Audience Insights
One of the best things about posting blog content to Facebook is that you get access to the site's Audience Insights tools. It helps you learn the demographics of your audience and see who is engaging with what type of content the most. This can help inform your future blog post topics, your company's buyer personas and even your overall inbound strategy. For help with Facebook's measurement tools, check out their eLearning site, Blueprint.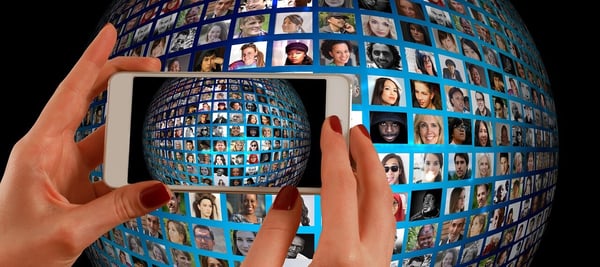 5. Repurpose Old Posts
As you continue to build your blog, you'll eventually develop a large stockpile of posts. Don't let that go to waste. As trends and events become popular, sift through your bank and re-share old posts. Use your blog metrics to determine which posts drive the most engagement, and consider swapping out images and leads to keep things fresh.
Take Advantage of All Facebook Has to Offer
Promoting your blog content is half the battle, and now you're armed and ready for Facebook. For tips on LinkedIn, Instagram and other social media sites, check out the other posts from this series. Don't forget that you can even link your Facebook and Instagram accounts to each other, as they're owned by the same company, to drive that much more traffic to your blog.
Looking for great content for your company's blog? Learn more about Virtucom Group's content development services today.