by Virtucom Group Team
College marketers have a tough job.
The tactics that most marketing professionals rely on do not apply to universities in many cases. As you can probably guess, a cheap ad on social media isn't necessarily effective when you're trying to sell a $50,000 education or convince alumni to make sizeable donations. And if that ad was effective, you won't reap the benefits until a student applies, gets accepted and submits their tuition payment.
These issues stem from two major challenges facing higher education marketing today. First, the purchase path is unusually long, spanning across years and even generations, resulting in an ROI that's almost never immediate. Second, there's an extremely diverse cast of target audience members, from prospective students to alumni, that develops over time.
With trends constantly evolving, there's probably never going to be a single quick fix to overcome these challenges. However, there is one strategy that can make a significant difference in your inbound marketing efforts, and there are only a handful of institutions that are truly using it well. So what is this can't-miss strategy?
The answer is blogging.
The Extended Buyer's Journey of Higher Education
The buyer's journey consists of three main stages: awareness, consideration and decision. Because higher education is such a huge commitment, customers – or students, in this case – tend to linger in each of those stages longer, creating an extended purchase path that never seems to end.
For higher education, the journey starts from the moment a 15-year-old overachiever looks into colleges and continues on well after he's earned his degree. First you're trying to recruit him, then you're trying to retain him over each semester and, after he graduates, you're trying to convince him to make donations. Eventually, you hope to attract legacy students down the line, too.
Because the journey is so long, there's never going to be a quick sale. That 15-year-old can't apply until a few years later, and then he will most likely be seriously looking at several schools. In fact, research conducted at the University of Nebraska – Lincoln found that close to 50% of all prospective students apply to five or more colleges, making the nurturing process long and saturated with competition.
As you can see, despite the fact that applying for college and paying tuition bills are both online transactions in most cases, purchasing an education is a far cry from the typical e-commerce exchange. It requires substantially more nurturing through each phase of the journey to convince students, and their parents, that your institution is the best fit for them.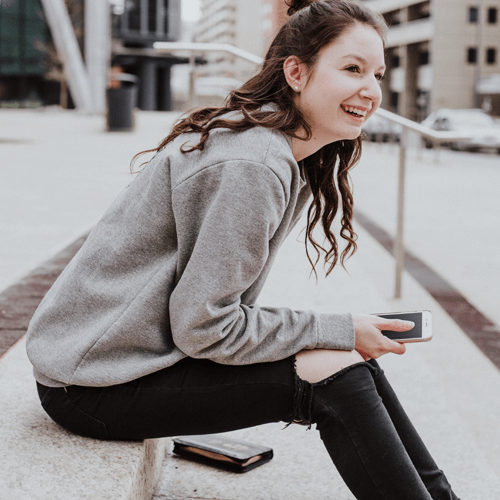 Blogging for Lead Nurturing
To better understand how blogging can benefit academic institutions, it helps to look at how it's performed in the world of business to support lead nurturing. Marketo defines nurturing as "the process of developing relationships with buyers at every stage of the sales funnel, and through every step of the buyer's journey." In order to build those relationships, colleges and universities have to understand their target audience, listen to what they need and communicate with them in ways they'll respond to.
The act of nurturing can take many forms, from mailing pamphlets to prospective students and posting photos on social media to sending out email campaigns. All three examples are forms of content. But arguably one of the most effective forms of lead-nurturing content that institutions of higher education can use is blogging.
Let's look at some stats from the corporate world. According to HubSpot, 53% of marketers say blog content creation is their top inbound marketing priority. Additionally, organizations that published 16+ blogs a month got 4.5x more leads than companies that published 0-4 monthly posts. So by creating and maintaining an academic blog, you can potentially increase your number of conversions by 4.5x.
While the complex nature of the educational purchase path will have an obvious impact on how many leads can be nurtured into students attending your institution, it's easy to see how blogging draws more interested, motivated individuals to your college's site. And while they're there, you have the opportunity to influence their decision with quality blog posts and all the other content, from landing pages to downloadables, that's available to visitors.
Additionally, the versatility inherent in blogging accommodates not only your diverse audiences, but also their stage in the buyer's journey. Your blog can host content that addresses all of the following:
Essays that explore life on campus for new students
Tips on making the most of your financial aid award
Information about new majors and changes to existing programs
Data on campus safety to put parents' minds at ease
Reports on university events, awards and programs of interest to alumni and current students
As students move along the buyer's journey and develop into different personas, your academic blogs can be there to keep them engaged and moving forward.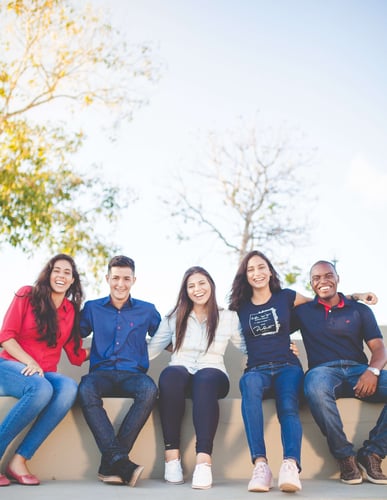 A Long-Term Marketing Strategy Is Key
Why blog when there are so many other marketing and nurturing methods that have proven successful? Because while these various ad campaigns and new initiatives might work, they're mostly temporary solutions.
You might wonder if social media isn't a better home for your marketing efforts due to its popularity. While a smart marketing strategy should involve many facets to maximize reach, keep in mind that content posted on Instagram, Twitter and Facebook tends to have a fleeting impact – once a post is scrolled past, it's often forgotten.
There's also the fact that today's hot social commodities are tomorrow's forgotten platforms. Consider the rise and fall of MySpace, for example, or that Facebook was once the most popular platform for teens, yet is now used by only half of them.
These issues further demonstrate the value of blog content. New posts constantly refresh your website with up-to-date information, while older content remains available to improve your search rankings and give site visitors a long-term view of the university's mission, values and culture. You remain in control without the limitations of third-party restrictions, fear of a platform suddenly shuttering or lost value due to a lack of use. Your blog and the leads it generates are yours today and for as long as you maintain it.
Start an Academic Blog at Your Institution Today
Whether you work at a four-year university, community college or technical school, all higher education marketers should consider starting an academic blog. Long-form website content benefits your SEO strategy, your conversion ratio and your target audience through every stage of your extended purchase path.
Want to learn more about creating blog content? Browse through our archive of posts for more information or contact the expert content marketers at Virtucom Group today.