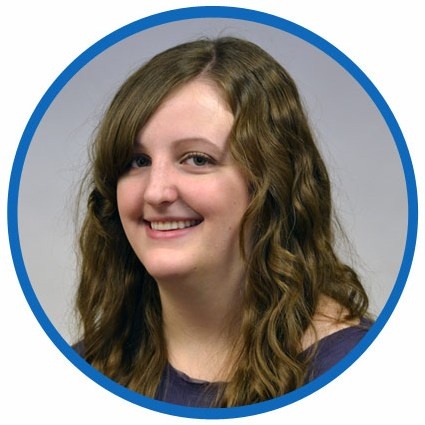 by Kelly Landers
Clear and concise communication is the key to any business relationship. That's even more true for copywriting agencies and their clients, because crossed wires can have serious repercussions.
The key to a great relationship (and the content you desire) is setting clear expectations and providing the direction your content writing agency needs to transform your vision into quality blog posts, landing pages and ebooks. Here, we explain the best methods for communicating your brand story, content goals, style, tone and other factors with your copywriting agency to get the results you want (and pay for).
Introduce Your Content Writers To Your Brand
Your brand story is the foundation of your company. And while you may change the landscaping and expand that story over the years, the underpinnings will remain the same.
Through carefully crafted content and an infectious narrative, brand stories cue your audience in on why they should care about your products and services. They communicate the problem, your solution to that problem and how that solution has brought your company success.
Take the brand story of TOMS Shoes for example.

TOMS Founder Black Mycoskie was able to turn his brand into a household name through a compelling narrative that introduced a problem (children growing up without shoes in Argentina), the solution (with every pair of shoes purchased, TOMS gives a pair to a child in need) and success (a business model that now advances health, education and economic opportunities for children around the world).
When you begin working with a content writing agency, effectively communicating your brand story helps the agency's copywriters craft pieces that tell the right story – your story. Before diving into content strategies, blog topics and so on, strive to answer these questions:
What makes your brand unique?
Who is your ideal customer?
What pain points does your product or service solve?
What's your value proposition?
What defines your company culture and personality?
Even if your brand story isn't spelled out on your website, the best content writers will work with you to build a brand persona that promotes your brand identity. As part of the content writing process here at Virtucom Group, we make it a point to have a conversation about your brand story to ensure that our writers know exactly what you require to successfully connect and build trust with your target audience.
Think Up Topics To Blog About
Whether you went fishing for content ideas and came across the catch of the day or you have some general ideas that are worth further exploration, coming up with topics can be challenging. And seemingly more taxing is passing on your specific vision to your content development agency if they don't offer strategy development to support content creation.
When you have a particular topic in mind, it's crucial that you express your idea in an effective way, so that the copywriter can deliver the content you expect. Consider the differences between these two topical post instructions:
Write a blog post about dog grooming.
Write a blog post about why at-home dog grooming is essential to preventing certain health conditions. Be sure to include that brushing canines' teeth can help prevent periodontal disease and that clipping their nails can inhibit pain and injury.
As you can imagine, the first topic gives the content writer a lot of leeway – and way too much freedom when you have a very specific topic in mind. If this is the case, make sure to precisely convey your intentions for the piece of content. While expert writers can create content from almost anything, they're not psychic.
If this sounds like a lot of work that you just don't have time for, the solution lies in finding an agency that can develop a sound strategy and the content to support it. Some copywriting agencies, like ours, offer these services together for a truly turnkey solution. In other words, we'll do the heavy lifting for you, taking the time to research keywords and industry trends and define content gaps that your topical posts could fill.
In the end, you'll receive high-quality posts tailored to your audience's interests that also elevate your site on search engine results pages (SERPs).
Fork Over Examples And Resources To Your Copywriting Agency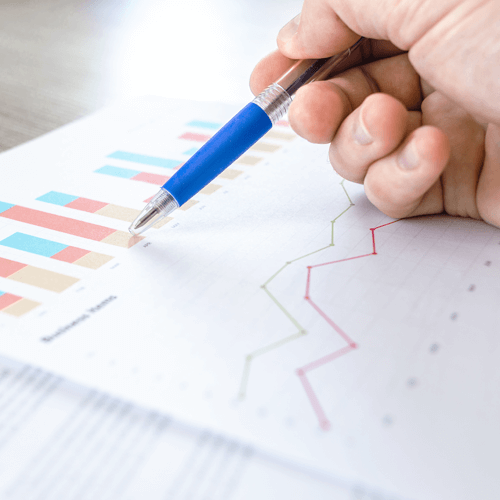 Maybe you came across industry news that provides additional insight on complex aspects of your business or a statistic you specifically want included in your content. If you have resources and examples at your disposal, make sure to divulge them to your content writing agency.
While you don't need to perform research for the writer, there may be times when you stumble on an article, white paper or other research that provides the in-depth information you'd like incorporated into a piece. Providing brochures, sell sheets and other informational materials will also help ensure that the agency's content writers and content editors are producing the content you're looking for.
But don't fret; if you don't have resources for every piece of content, that's perfectly okay and rather expected. When you hire content writers from the best content marketing agencies, you receive peace of mind knowing that they have the broad industry experience and research skills required to deliver high-quality, accurate content – with or without client-provided resources.
Define Your Brand Style Guide For All Website Copy
The best content writers want to give you what you're looking for. But sometimes, factors as simple as style and tone can make the difference between winning your approval and completely missing the mark.
If you know exactly what your buyer personas desire in regard to writing style and tone, tell your content writing agency from the get-go. Does your target audience enjoy listicles or a more journalistic writing style? What kind of tone are your after – snarky? Educational? Professional? Warm and friendly?
However, if you're thinking, "Whoa, what's a buyer persona?" or "I'm not really sure how to define my company's tone and style," don't worry. Expert writers experienced in content strategy can step in and help you build a brand style guide that comprises customer profiles, the key language you use to talk about your products and services, buzzwords to avoid, preferred tone, point of view and much, much more.
Not only will a brand style guide help your copywriting agency meet your expectations, but it'll help the content writers and editors work toward establishing a strong, cohesive brand voice that truly resonates with your audience.
Provide Additional Direction To Content Writers With Constructive Feedback
If you've partnered with the right content writing agency, you may find yourself hanging onto every last word on the page when reviewing content pieces. Other times, you might run into problems, which can be as simple as referring to your employees as a team vs. a staff or as complex as needing to scrap an entire section because you no longer offer a certain service or product.
In the end, the best content writers have one goal in mind: to make you happy. And revisions are just a part of the process.
Through constructive, explicit feedback, copywriters can make changes to their process and add notes to your brand style guide, so that similar errors don't occur again in the future. These comments can also help nail down the exact tone and style you're going for.
Just remember – content writers aren't mind readers. If you don't like something in particular, make sure to call it out so your writers can deliver better results in the future. Your satisfaction should be a content creation firm's greatest priority, and the right agency will value your input and want to make things right.
Ready To Work With The Best Content Writers?
Unfortunately, not all content writing agencies are created equal. Some may not roll content strategy and brand style guides into their services, and others may charge extra for revisions. If your current copywriting agency fails to live up to your expectations, it's time to break up.
At Virtucom Group, our content strategists will work with you throughout the process, ensuring that each piece of content aligns with your brand story. Our content packages also encompass content strategy, taking topic identification and research off your plate so you can give more attention to other aspects of your business.