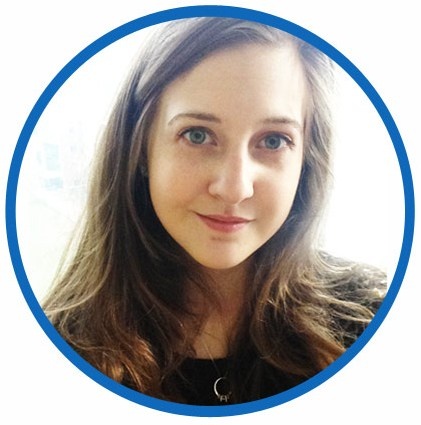 by Caleigh Gran
More than 10 years ago the American Bar Association highlighted the importance of blogging as an essential marketing strategy for law firms in their publication, Law Practice. Today that claim still rings true, because high-quality content doesn't just establish a firm's authority and expertise. It also provides ways for lawyers to communicate services more effectively and increase their exposure on search engines.
By blogging, lawyers are able to provide a simple breakdown of complex topics in their field to clients who are likely not well-versed in legal matters. Discussing the legal aspects of insurance claims or how to document a car accident offers site visitors useful information that's easy to digest and serves their educational needs in the earliest part of their search for a lawyer.
However, blogging may come easier to some legal fields than others, and things get complicated when you handle sensitive topics, like sexual crimes, domestic abuse, child abuse, DWI and the most serious criminal offenses. While the need for informative content is just as important in these areas, writing about topics in an appropriate manner can pose a significant challenge.
So if that's the case, how can lawyers in sensitive fields build up their online presence and boost their SERP (search engine results page) rank? How can they be more helpful to both clients and potential clients? The answer is still through blog posts – they just have to take a different approach.
If you're struggling to craft content on difficult topics, these four tips can help.
1. Write With a Comforting Tone
When people face criminal charges, they're sometimes reluctant to ask family, friends and co-workers for advice. Going online might be the first and only place they get information. That's why it's important to make sure your website cultivates a sense of safety for them and answers any questions they might have.
So as you write a blog post, or any other website content, always keep the client's perspective in mind. You need to make them feel like their story matters, too. Take every piece of content as an opportunity to show clients that you'll protect their constitutional rights and advocate for them without judgment.
2. Educate Your Audience
The average person probably needs help understanding the law and how it affects them. Having worked with clients in similar predicaments before, you have a good idea of the types of questions they have. And if you think about it, those are the same questions people will be typing into Google.
If you have a blog post answering that exact question, you'll be able to get more clicks and, ultimately, more potential clients. For example, lawyers handling domestic abuse cases could write a blog post about the importance of retaining legal counsel in these situations.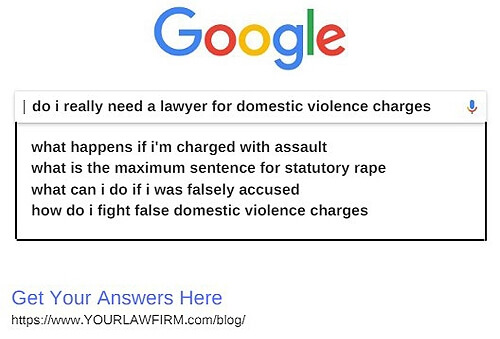 Blog posts are also a great way to talk about specific laws pertaining to your practice. Break down common local, state and federal regulations in ways they can easily grasp. Not only will this information help clients, but it also helps demonstrate your expertise on the subject, reaffirming that you are a trusted source of expert representation in these matters.
3. Eliminate Personal Opinions
No matter what your personal views may be, try to keep your content objective. Because it can be hard for people to understand why criminal defense attorneys do what they do, you want to be careful about the language you use. Avoid pointing fingers, making over-generalized claims or injecting your own opinions. Just present the facts as they are. Your content doesn't need to take a stance on the morality of specific crimes. Instead, it should focus on the right of each defendant to adequate legal counsel and the particulars of your field of practice.
4. Stick to the Facts
Whenever possible, use statistics and testimonials to support your content. While you might be able to get away with using humor, emotional hooks and light-hearted tones when writing content for less-sensitive fields, in this case, you'll just want to rely on logic and data. People in serious situations are looking for serious solutions that address the gravity of their circumstances.
Achieve this by focusing on the intricacies of the law and their significance, past successes and your length of experience. These are indisputable facts that will build confidence in your clients and show you're prepared to take on their case.
That said, every piece of content you create should express information with compassion. If you can find that balance between logic and compassion, you'll be able to appeal to more clients.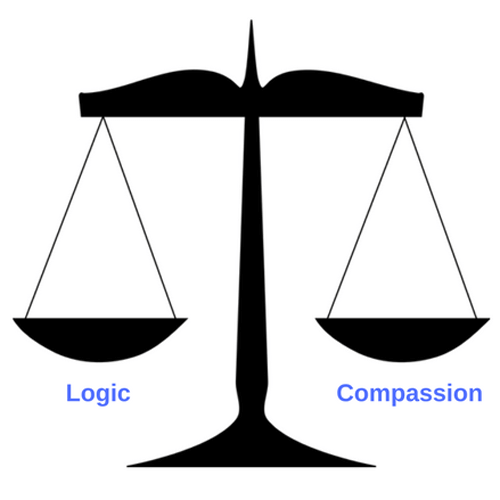 Content Types That Work Well with Controversial Topics
Now that you know how to write challenging legal content, it's time to think about format. Blog posts can take many forms, and by offering a mix of formats you'll be able to appeal to a wider variety of potential clients.
Consider trying a few of these styles on your legal blog:
Checklists
Case studies
Guides, round-ups and ultimate resource posts
Commentary on high-profile cases and things trending in the media
FAQs
And more
And don't underestimate the impact of visual blog content. Infographics, for example, break down complicated topics in easy-to-understand visual formats, while videos can build the foundation of a personal connection for new clients.
Legal blogs can benefit your firm in more ways than one – especially since 74% of all legal consumers visit law firm websites to take action. If you're ready to start a legal blog for the first time or need expert content writing and strategy to guide your existing efforts, contact Virtucom Group for help. Our copywriting agency can suggest topics, devise additional content, like ebooks and whitepapers, to support your blog and deliver high-quality web content catered to your field and practice, allowing you to focus on what matters most: your clients.