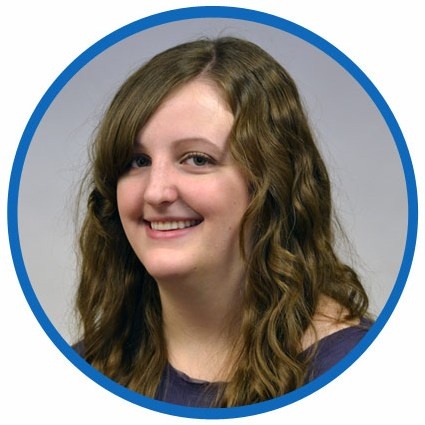 by Kelly Landers
Previously, we discussed how to tell if the copywriting agency you've hired is delivering results, and one quintessential way to rate your current content agency's performance and marketing effectiveness is to use a scorecard. But before you can determine a content marketing agency's effectiveness, you have to outline your own business goals. Keep reading to learn how to create an effective content partner scorecard.

Identify Content Development KPIs
Ask yourself, "What key performance indicators (KPIs) are most important to my business goals?" Jot down up to 10 KPIs that will form the foundation of your content marketing strategy. For example, your company may be most interested in website visitors, qualified leads, whitepaper downloads, inbound marketing ROI and organic traffic. No matter which KPIs you choose, just make sure they're relevant to your business.
Think Like Content Marketing Agencies: How Would You Customize Your Digital Marketing Funnel?
Do you have a clear picture of what your digital marketing funnel should look like? Start with your top KPIs and find where they fit into each segment. As you move from section to section, identify which type of content fits into each stage of the funnel. For example, blog posts, ebooks and webinars are great for building your brand, driving organic traffic and growing your social media following.
Input the Data From Before You Purchased Content Writing Services
In order to see what progress you've made after purchasing content writing services, you need to input data from at least three months before you partnered with a content agency. Take your historical performance data from analytics tools, like Google Analytics, and marketing software, such as HubSpot, and incorporate them into your scorecard. The following information can prove beneficial to your marketing strategy:
Visitors and behavior
Traffic sources
Conversion rates
Social media followers, interactions and engagement
E-mail subscribers and opens/clicks
Establish Benchmarks and Goals
Once you've gathered a representative sample of data and inputted it in your scorecard, you can start to define benchmarks and goals. Choose between four and five main goals you want to achieve in regards to content marketing. For instance, look at the actual number of monthly visitors on your site. Then, record a realistic number of monthly visitors you'd like to achieve each month for the next three months.
Building Custom Scorecards to Rate Content Marketing Agencies
Whether you're an avid Microsoft Excel and PowerPoint user or prefer an online service, like Google Sheets, it's easy to create a custom scorecard that helps your team visualize what your copywriting service provider does well and where they could improve.
By creating a simple chart measuring monthly unique visitors, from the month before you hired your content marketing agency until three months after your partnership, you can quickly see performance trends and understand the return on your investment. So, for example, if the number of actual visitors has been steadily increasing, yet still falls short of established goals, your copywriting agency has room to improve.
Besides including KPIs by funnel section, make sure to take into account the performance of your prime goals, any key findings you dig up, information about campaigns and priorities for the upcoming month. While every business differs in its goals and primary KPIs, all scorecards should be scalable, allowing you to adapt and adjust your campaign strategies as time goes on.
For Scorecard Wins, Hire Bloggers with Experience
When driven by metrics, your business can easily uncover strengths and weaknesses and make adjustments along the way. If your current content writing services fail to live up to expectations, consider vetting new content marketing agencies to help you achieve your business goals. At Virtucom Group, our highly experienced team of writers and editors can work with you to develop a winning content marketing plan that drives organic traffic to your site and converts visitors into leads. Get in touch with us today to learn more about our content writing services.