by Virtucom Group Team
Recently, I decided to pick up some Chipotle for dinner. Having only been to that location once or twice before, I wasn't entirely sure how to get there. Without hesitation, I immediately took out my phone and said, "Hey Siri, find Chipotle near me" for directions.
Instead of taking the time to type the name of the restaurant into Google Maps, I've become so used to using voice search that it's now almost second nature.
In fact, 72% of people who own voice-activated speakers say their devices are used as part of their daily routine (Google). And that number, along with the number of total voice users, is only expected to grow in the coming years. But using it every day? What could people be using voice search for every single day?
As my own experience with voice search suggests, the answer is local information. Common everyday searches, such as, "Alexa, what's the weather like?" and "Hey Siri, where's the nearest emergency room?" are all geographically based.
If your company serves a specific geographic region, no matter if that's a big city or a small town, you'll need to make some changes to your website if you want to stay relevant on voice search.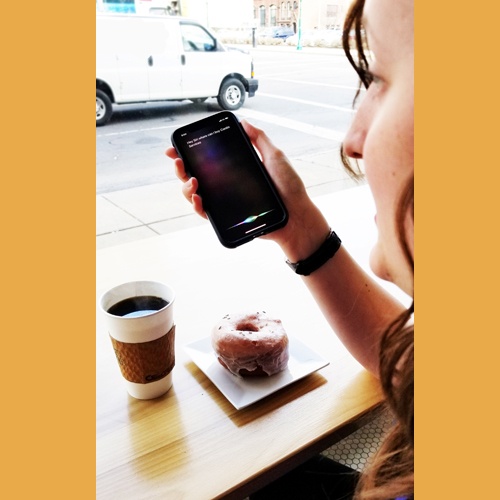 Why Voice Searches Affect Businesses Differently Than Text Searches
Local keywords are used to narrow down search engine results to suit the user's specific geographic area. But because people tend to use different language for voice and text searches, even the local keywords can vary slightly.
When I type something into a search engine, for example, I'm looking to use as few words as possible. I'm personally a fan of just using the zip code. So when I'm performing a local search, I might type something like this: "dentists 13210".
But when I'm talking to a virtual assistant, I'm not going to say the zip code - simply because it's not a natural way of speaking. And since I talk faster than I type – approximately 110 words per minute faster – there's no need to reduce the number of words I'm using. So instead, I'd be more likely to say, "Hey Siri, find dentists near Syracuse University." This means that if you're a local dentist, you can't just post your address onto your website and expect that to be enough. The more location words and markers you have on the page, the easier it will be for people to find you.
Another major difference is this: "Mobile voice-related searches are 3x more likely to be local-based than text" (Search Engine Watch). With such a large number of people relying on virtual assistants for local information, it's important that your website appears as one of the top results to help Alexa, Siri and other digital assistants pick your business out from all the others and suggest it to your potential customers.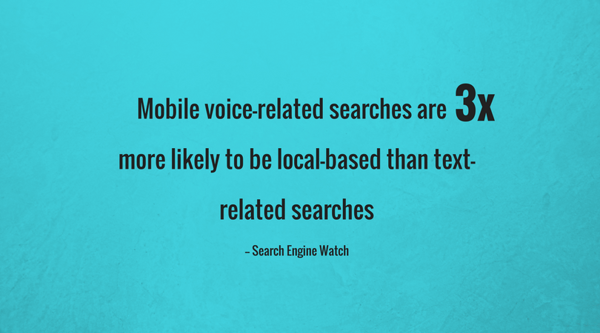 The Solution? Write Location Pages & Optimize Them For Voice Search
Location pages are an excellent way to drive more traffic to your website from voice search results. They're like landing pages, except targeted to your geographic area. Unlike basic "Contact Us" or "Directions" pages, location pages are an opportunity to utilize relevant local keywords.
Here are some characteristics of a great location page that's been optimized for voice search:
It's constructed around one main local keyword, such as dentists in Syracuse, NY. This phrase appears in the title, headers and throughout the piece.
It uses other local keywords to build relevance on search engines and connect with visitors. Examples include nearby landmarks, like Syracuse University and downtown Syracuse, neighboring towns and cities, nearby thoroughfares, local lingo and more.
It includes the phone number, address and other pertinent contact information.
It gives a brief overview of the company's services.
It includes a call-to-action.
For every location that your business has, create a separate location page. That way, Google will be able to identify each place more clearly, as opposed to reading a list of locations all off one page. Companies with more than one physical location, such as banks and insurance agencies, can benefit from posting multiple location pages, as well as companies that service a large region, such as home builders who work in multiple counties throughout the state.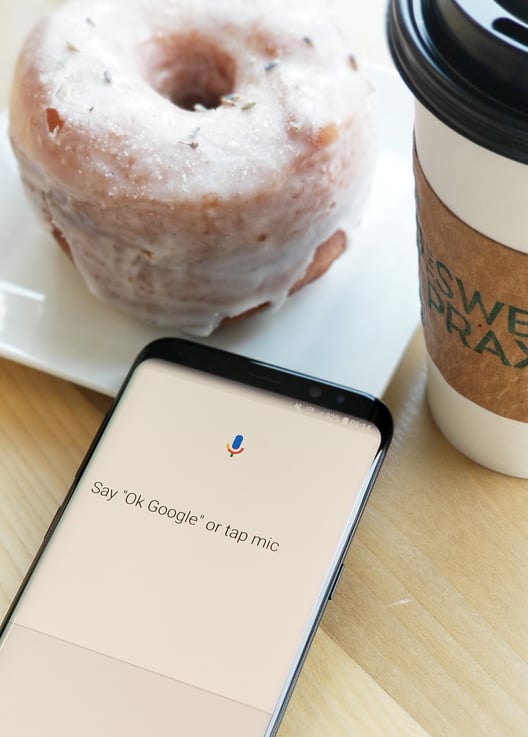 Stay On Top Of The Voice Search Results With Your Own Location Pages
You might be wondering if location pages make sense for your specific industry. The answer is most likely, yes. Everyone from retailers and lawyers to car dealerships, grocery stores and construction companies can benefit from location pages. Even if you only serve a single location, having optimized content on your website can still help get you to the top of the SERP (search engine results page), including on virtual assistants.
To get your location pages up and running, seek the help of professional writing services. The writers at Virtucom Group know how to create content that's optimized for both voice searches and location searches. Speak with a member of our team today to discuss your company's content needs and position yourself one step ahead of your competition.