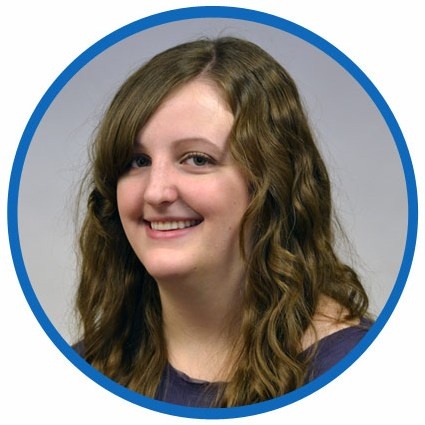 by Kelly Landers
While the Internet got its start over 50 years ago, it wasn't until the mid-1990s that it entered the mainstream. Today, there are over 286 million Internet users in the United States, according to a recent report from Statista. As the population gravitates toward the World Wide Web at growing rates, the way your business attracts and converts customers must adapt to accommodate ever-changing buying behaviors.
To meet the demands of modern inbound marketing, Virtucom Group sells blog content writing services to businesses of all sizes and across many industries. If you're looking to buy articles, but you're unsure if content development services will have a positive return on investment (ROI), consider the following reasons why we sell content writing services.
Content Writing Services Emphasize Inbound Marketing Strategies
For 10 years and counting, mobile devices, including smartphones and tablets, have become woven into the fabric of everyday American life. As a result, traditional outbound marketing strategies, like radio ads, direct mailers and billboards, are being phased out by inbound marketing.
Unlike the often intrusive mass-marketing of products and services pushed by outbound marketers, inbound marketing places an emphasis on creating quality content geared to a specific audience. And one of the essential tools in an inbound content writer's toolbox is blogging. However, many companies simply don't have the resources to keep up with the demands of inbound marketing strategies.
When time is of the essence, experienced content writers can step in and deliver quality content, helping relieve your in-house team of the pressures associated with blogging.
Content Writers Must Create Blogs That Drive Traffic
Whether you're new to blogging or an infrequent blogger, publishing blog posts on a regular, consistent basis can bring more traffic to your site. In fact, based on a 2015 HubSpot report, companies that publish 16+ blog posts per month generate approximately 4.5 times more leads than other companies who only publish 0 - 4 monthly posts.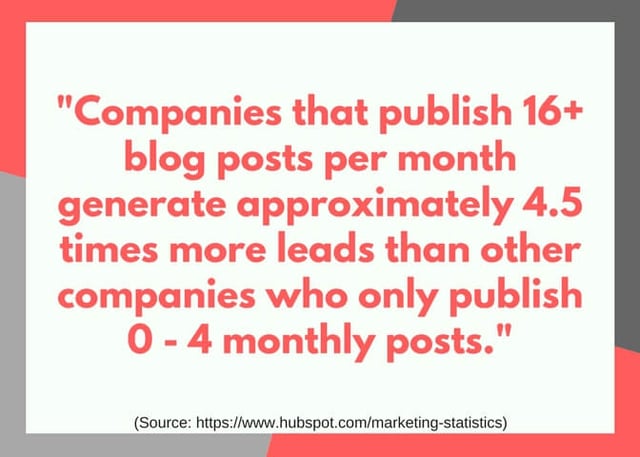 Not only do blog posts help drive new traffic to your website during the month in which they're published, they can also serve as compounding blog posts. These types of posts continue to attract prospects – even months or years after they were first published. This means that the amount you spend to buy blog content today can lead to thousands of views and leads in the future. It's compelling data like this that continues to convince us of the value of blogging and other content marketing services.
Companies That Buy Blog Content Convert Visitors To Leads
At Virtucom Group, we believe in the power of blogging, because we reap its benefits every day. By publishing blogs on a regular basis – at least once per business day – our own inbound marketing efforts have led to increased traffic on our site and a healthy number of new leads. In addition, we've been able to position ourselves as thought leaders, providing businesses and marketers like you with the know-how needed to create engaging content.
When you buy articles from a reputable company with a dedicated team of writers and editors who truly care about your brand, you can experience these and other advantages of a regularly updated blog for yourself. And with more conversions, you'll start to see a positive ROI over time.
Today's Content Writers Must Overcome The Challenges Of Blogging
Two million blog posts are written every day. With this statistic in mind, it's easy to imagine your posts getting lost in the wide-open sea of the Internet. Yet, with the right content partner, you can overcome your inbound marketing woes and watch as your business's blog climbs to the top of search engine rankings.
The content writers at Virtucom Group are experienced with devising fresh topics to suit blogging strategies, whether we're blogging for car dealerships, coming up with a tourism blog strategy or blogging for schools. We know how often you should blog, and understand the importance of delivering posts on a consistent schedule. And most of all, we always write blogs that'll attract, convert, close and delight your current customers, as well as prospects in your industry. Perhaps more than any other reason, we sell blogging services because we're passionate about helping our clients achieve their goals with the power of content marketing.
To learn more about Virtucom Group's blogging subscription packages, contact us today.