by Virtucom Group Team
Business blogs have proven indispensable to a number of brands around the world. That's why 81% of marketers planned to increase their use of blog content in 2017. But while blog posts are powerful tools for lead generation and brand building, your blog content will only go so far if your writers aren't up to par. Keep reading to discover eight critical skills that all the best content writers have in common.
1. Expert content writers have unrivaled writing skills.
Seems like a no-brainer, right? Even so, a professional-level command of language is an often underestimated characteristic, and poorly written content can deal a huge amount of damage to your company's reputation. Instead of settling for inexperienced writers, look for veteran content creators who can prove their expertise with a long record of success. This will help your business receive the content it needs without taking unnecessary damage to its credibility along the way.
2. Creative copywriters can tell a story.
Knowing how to write is an excellent start, but truly great content writers can immerse readers in their work with top-tier storytelling skills. Business blogging can involve topics that might not seem organically engaging, and in order for this sort of content to actually impact its intended audience, it has to be written in a way that excites readers. Experienced writers know how to take the information you want to relay and make it worth reading, no matter how inaccessible it might seem at first.
3. Great content writers know how to edit.
No matter your field, you probably understand that the first try is rarely perfect – and this sentiment applies just as much to writing as it does anywhere else. That's why it's important to look for writers whose talents extend to the editing side of things. Seek out content writers that have no problem trimming the fat found in their own work. Unnecessary fluff can turn readers away, and lean, information-rich content is much more likely to keep your audience hooked.
4. Professional bloggers will integrate your feedback with ease.
Even if your writers produce great content, there may be times when they miss the mark on what you need to convey. But if you've enlisted the right bloggers, your writing team should have no problem taking heed of the changes you'd like to make and implementing them quickly and effectively. And, if they're truly skilled at their craft, your bloggers will have that feedback at the front of their minds when it's time to write the next post.
5. The best content writers understand SEO best practices.
In a perfect world, creative, well-written content alone would get the job done. But the Internet presents a number of challenges for business bloggers, one of which is learning how to stand out from a crowd of thousands of competitors. One excellent way to send your content to the top of the search engine results page (SERP) is by incorporating SEO techniques into your work. Great writers should already have a grasp on these ever-changing tactics, and they'll work them into the content they create by way of keywords, outbound links, carefully placed headings and more.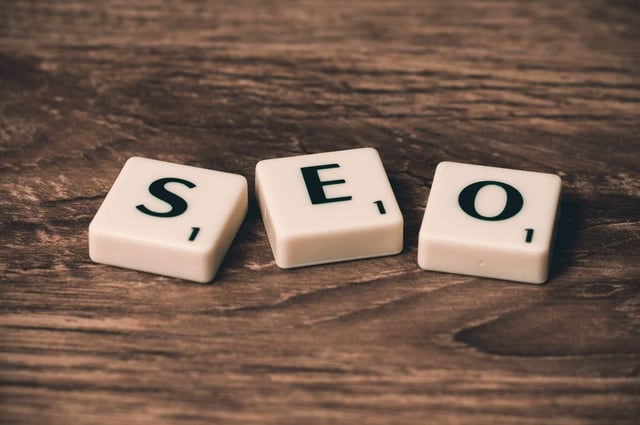 6. A+ content writers are organizational wizards.
Even the most basic content campaigns usually involve a timeline with certain goals and expectations. And since many writers must balance far more complex schedules, the cream of the crop have developed the ability to juggle all of their tasks in a way that allows them to put their all into each assignment without sacrificing quality. And once these writers wrap up their projects, they ensure you receive the results in a timely manner.
7. Professional bloggers are also professional researchers.
It's very unlikely that you'll have the time to provide writers with every bit of information they need to make a blog post accurate and educational. And fittingly enough, the best writers have refined their research skills to the point where they know exactly how to locate the tidbits that help illustrate the points you'd like to make with your content. Their research will uncover information that is both timely and relevant to your ultimate goal.
8. Your content writers should be clear communicators.
In order to ensure that your business blog content aligns with your company's goals, you'll need writers who are effective communicators. These writers will be able to interpret what you're looking for without a hassle, including topics, your buyer personas, brand voice and more. Fewer miscommunications mean fewer revisions, which means you can get your high-quality content onto the web in good time.
In order to create content that helps your business achieve its goals, you'll require much more than a group of competent writers. A team exhibiting these characteristics will create unique, compelling content that can help propel your company's blog to the forefront of your industry. Struggling to find content writers that can get the job done? Consider subscribing to Virtucom Group's blogging packages, which put you in touch with our tried-and-true content marketing experts.