by Virtucom Group Team
Robots don't take lunch breaks. They don't need a company contribution to their health insurance plan or 401(k). They don't call in sick when there's a big deadline fast approaching, and you'll never find a robot who's struggling with writer's block. When compared to human writers, content bots can look pretty appealing – at least on paper.
Robot employees aren't just Isaac Asimov-esque fiction anymore. According to the Pew Research Center, a study by Oxford University researchers predicted that as many as 47% of all U.S. jobs are at risk of computerization. And even though you may think that robots are only coming to replace manual laborers and factory workers, content bots and automated content generation are already very much a reality.
Is Automated Content Creation Going To Replace Human Writers?
In The Future of Employment: How Susceptible Are Jobs To Computerisation, the researchers ranked 702 different occupations according to the probability of their computerization, from least probable to most probable. The occupation that was deemed least likely to be taken over by robots was recreational therapist, while the most likely was telemarketer. Writers and authors came in at number 123.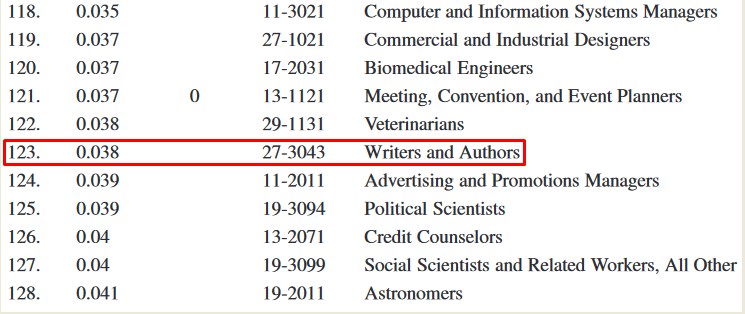 Even though writers and authors ranked relatively low on this list, automated content generators and content creation software are definitely hot topics in content marketing conversations.
And automated content isn't just restricted to textual content either. Take this attention-grabbing headline from Recode's website:

So, as automated content generators become an increasingly viable option for businesses looking to buy articles and content writing services, the pros and cons of robot-authored articles need to be carefully considered.
Taking A Look At Articoolo – Where You Can Buy Algorithm-Generated Articles
If you Google "automated content creation" or "buy articles written by robots", Articoolo comes up on the first page of the SERP, making Articoolo a prominent name in computer-generated writing. Articoolo and other similar content creation software programs set out to solve these 3 fundamental content creation pain points:
It's time-consuming
It's resource-intensive
It's often expensive
Articoolo's promise to deliver unique textual content with algorithm-generated articles addresses each of these difficulties by:
Making the content creation process fast (each article is "written" in about 1 minute)
Reducing resources down to a single content bot
Presenting an extremely cheap content solution (you can buy 100 articles for $99)

So how does Articoolo work? You simply type in your topic in 2 to 5 words and Articoolo does the rest. It starts by figuring out the context of the topic you've requested, and then it finds resources on that topic and extracts main keywords and sentiments from them. After that, the algorithm rewrites the text and produces a unique article that can be up to 500 words long.
If You Buy An Article From Articoolo, Will It Feel Mechanical?
You're experiencing issues with one of your mobile devices, so you call the customer service center for further assistance. Instead of being greeted by a human voice on the other end of the phone, you're met with the flat tones of a robot. When your interaction with the robot customer service representative ends, how do you feel? Frustrated? Detached? Dissatisfied?
Reading robot-authored content leaves you feeling the same way. A content creation bot simply isn't human. It's incapable of producing content that rings authentic. No matter how advanced the algorithm is, you're losing the human touch, and readers will pick up on that.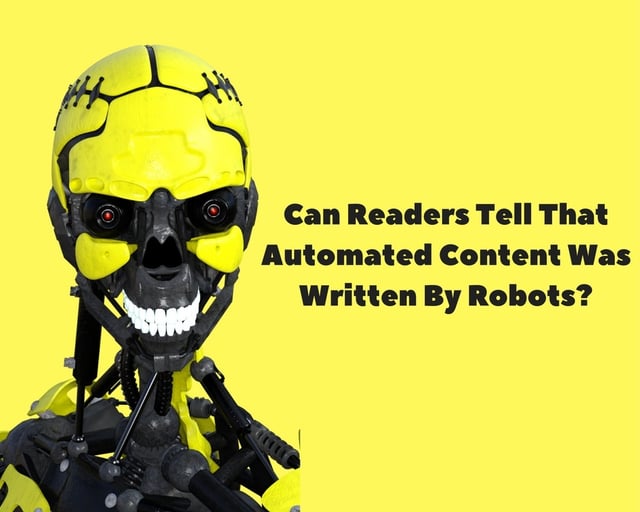 TechCrunch wrote a piece about how they paid Articoolo's content bots to generate an article for them about the topic "chocolate teapots." Here's a sample from the full piece:
---
"From the foot spa to the countless designer watches there appears to be nothing you can purchase her that she doesn't already have. Never underestimate the power of the box of hand made chocolates or perhaps a designer silver teapot. A coupon for something she's never done, but want to attempt is always an excellent present idea. This could be something from salsa dancing lessons to sky diving. You can find actually countless experiences you can buy coupons for and web sites that list them all in one spot. All you should do so is choose the right one and you will be giving her a distinctive and thrilling gift."
---
Would you feel confident publishing the above error-riddled sample on your website? Articoolo's algorithm has loosely strung together elements that seem to be about gift ideas for a woman, but it's all surface-level presentation, and it abruptly shifts from one thought to the next without logical transitions. Beside how stiff the writing is stylistically, more importantly, there's just no depth. Where's the storytelling? Where are the clever turns of phrase that hook readers? Where are the humorous interjections that earn a chuckle, and thus, a new subscriber?
Articoolo presents these algorithm-generated articles as foundational posts that you can build on, but consider how much time it will take your human writer to organize Articoolo's work into a coherent article that reads naturally and makes a point. If you buy blog content from a content generator, the content you receive won't pass as human, and by the time you edit it to make it passable – well, you could have done it faster if the human had just written it in the first place.
If You Need Content, Should You Buy Articles From Content Bots?
If you want visitors to your blog or website to actually read the content you're publishing, then the answer is no. Content creation bots make excellent employees for content mills, not reputable businesses. Automated content creation is a dream come true for content mills, who only care about producing tons of content for spamming purposes and who aren't interested in what that content actually says.
Here's the main thing to keep in mind if you need to buy blog content for your site and are considering content creation software due to how cheap and seemingly easy it is: automated content does not serve any purpose besides filling up a page with words.
That may seem cynical, but take a look at all of the elements missing from automated content:
It's not written with a specific buyer persona in mind, meaning it won't resonate with your target audience
There's no consistent tone of voice, making your content appear inauthentic and disorganized
There's no keyword research, so how will readers actually find the content to begin with?
There's no point of view or opinion, so it will just read as a generic rehashing of common knowledge
The bottom line is, your readers won't share automated content articles on their social feeds or subscribe to read future posts, because they simply aren't interesting, and articles written by content bots don't actually say anything meaningful.
Automated content is incapable of saying anything new or presenting an interesting angle because it's fed entirely by data that already exists. The very best it can do is rephrase someone else's novel ideas. If you want to publish content that reflects positively on your brand and establishes your business as an authority in your industry, content bots can't help you.
There is an unfathomable amount of content on the Internet, and when it comes to digital content, quantity continues to be prioritized over quality. But in an era where most online content is poorly written and aimless, you need quality content more than ever to stand out. Quality content doesn't come from content bots, it comes from expert writers who have spent years honing their craft and who approach each writing assignment with a strategy in place.
If you're looking to buy articles for your business, check out our affordable monthly content packages, which take the burden of content creation off your shoulders, while still delivering content written by real human beings in our Syracuse headquarters - no robots allowed.