by Liz Landry
It's already clear to you that your business needs content development services to support sales and marketing efforts. Maybe your team is overburdened and doesn't have the time it takes to put forth effective and consistent content pieces. Or, perhaps time isn't the issue, but instead your team lacks the skills needed to keep informative and interesting posts rolling out the door. It can sometimes seem like writer's block is waiting around every corner, even when small content battles are won.
Whatever the specific needs of your business, it's easy to think of outsourcing these efforts to a copywriting agency as a panacea for all of your marketing hardships. Certainly, when you buy blog content, ebooks, landing pages or articles, you should expect to receive excellent content writing services in return. However, the best content creation firms will be upfront with you about the relationship that's created when you buy content from them – they won't set unrealistic expectations about things they can't offer you. But, this will be discussed further later on. First, let's jump into four benefits you can expect when you hire a content creation firm.
4 Things a Copywriting Agency Can Do for Your Business
1. Create content on different media channels
Some copywriting agencies offer only one type of content, but the best content services firms are masters of writing content that's optimized for several different types of channels. HubSpot has emphasized the importance of utilizing multiple media channels to reach your targeted audience. Publishing content across several different channels, such as blogging, whitepapers, social media and ebooks, is a great way to repurpose content pieces and make sure your business' inbound marketing efforts reach potential consumers across widespread areas of the Internet.
2. Highlight topics you want consumers to be informed about
An experienced content creation firm can write about an almost endless list of topics, so this is a service even the most specialized businesses can benefit from. When you buy content from an agency, you want to be sure the content received is not only effective and well-written, but also specific to your industry. In order to keep your audience interested in what your business can offer, your blog posts and articles need to explore innovative ideas related to your field.
3. Allow your employees to focus on their strengths, saving you time and money
With a skilled copywriting agency on call, your employees will be free to concentrate on the tasks they excel at. Not only does this shift save your business crucial time, it also saves on costs. Your employees can now focus on customer service, making sure your current clients come back for more each time. Salespeople have more freedom to build relationships with potential customers, leading to increased sales and happier clients who will spread the word about their positive experience with your company. Plus, you'll reduce the frustration staff members may feel when asked to write blog posts and other content, especially if those tasks are outside their comfort zones and areas of expertise.
4. Combine your brand's voice and messaging with an authoritative tone
You may be concerned that outsourcing copywriting services will lead to a disconnected voice or messaging that fails to resonate with customers. Rest assured that expert writers can create content that fits within your brand's persona. While you might be the master of your specialty, experienced content writers can create articles and blog posts that speak to the field with well-grounded knowledge, as well as an authoritative tone. Such effective content lets potential customers know your business is an industry leader and will keep them informed on relevant issues.
What You Shouldn't Expect When You Buy Content Writing Services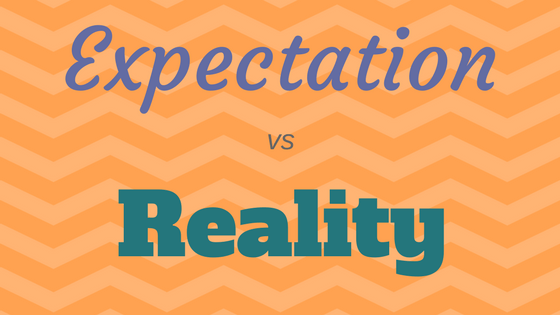 As mentioned previously, a reliable copywriting agency won't set you up with unrealistic expectations from the start. Even though expert writers and content editors can provide many benefits to your company, content creation firms cannot create your entire brand story for you. In short, they can tell your story, but they can't create it altogether.
You need to be ready to collaborate with the copywriting agency, conveying the story of your brand, including what you're passionate about, and where you are headed in the future. For example, think about specific moments or happenings that reveal the true character of your business – after all, according to Forbes, business storytelling is a huge asset for most, if not all, companies. The key is that you don't have to write the story down yourself, but you do need to be able to relate the story to your content partner. Your unique story is an important foundation for the content your potential consumers read, so be sure to tell the copywriting agency you choose what sets your business apart from the rest.
Feeling informed about what to expect from a copywriting agency, but not sure where to turn next? Our free ebook is a great resource to help you choose the best content partner for your business.