by Virtucom Group Team
87% of online shoppers consider product content extremely or very important when deciding to buy, according to 2017 research by Salsify.
That's a number that's hard to ignore. But here's another statistic that makes an impression: the average attention span is just 8 seconds.
The takeaway? Your site visitors want rich information, but if you don't grab their attention right away, they might not stick around to take advantage of it.
So, how can online retailers satisfy shoppers' desire for rich product content and convince them to devote more than 8 seconds of their time? Retailers can increase brand loyalty and emotional connections with consumers by offering personalized online shopping experiences tailored to the needs of a specific customer base. In other words, retailers can give customers a reason to buy from their site rather than competitors by forming personalized connections with online shoppers.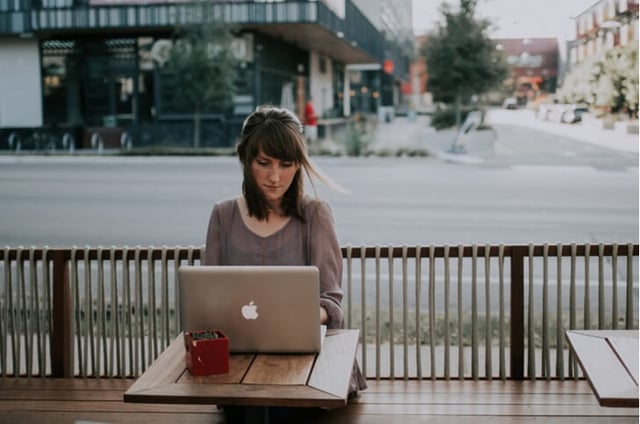 E-commerce sites need to harness the power of unique product descriptions on all product display pages (PDPs) – an important component of providing a personalized shopping experience that's often severely overlooked. By invigorating these descriptions with lifestyle content based in the product's most important features, brands can engage consumers and quickly convince them to invest more time in exploring their PDPs.
We previously stressed the importance of normalized product data and optimized product names as part of an effective product information management system, but unique product descriptions are just as important when it comes to earning customers' trust and loyalty, and therefore sales.
The Days of Syndicated Product Descriptions Are Over
It can be tempting for retail sites to recycle syndicated descriptions verbatim as received from suppliers. However, there are a myriad of reasons why this practice yields poor shopping experiences for browsers, including minimal information, errors and discrepancies, typos and grammar mistakes – all of which pull product pages down into the realm of bad product data management.
Additionally, syndicated product descriptions are often found all over the web on competitor sites, which is the farthest thing from offering consumers a personalized, engaging shopping experience – not to mention being negative for SEO purposes. When shoppers read syndicated product descriptions, they come away with the feeling that the retail site or brand doesn't care about their specific needs.
Certainly, this creates a roadblock that prevents the retailer from creating a connection with the customer – especially since 65% of individuals report their emotional brand connections stem from feeling like the brand cares about people like them.
Unique Product Descriptions Establish a Consistent, Recognizable Brand Voice
Rather than using run-of-the-mill syndicated descriptions, offering unique product descriptions on your product pages helps browsing customers set your retail site apart from competitors. When you include engaging lifestyle copy that helps consumers envision how they could benefit from your products, coupled with a memorable voice or tone that gives the copy a personalized twist, customers are more likely to form an emotional connection to your brand.
This emotional loyalty is important for conversion, since studies have shown that consumers who have strong emotional connections to retailers visit their stores 32% more often, and end up spending 46% more money than they would without the emotional bond. Not to mention, unique product descriptions are handcrafted to weed out any errors, inconsistencies and grammatical mistakes standing in the way of informed purchase decisions.
Refer to Buyer Personas for Effective, Unique Product Descriptions
In order to gear product descriptions toward creating and nurturing a loyal connection with customers, retailers need to understand the type of customer they're aiming to reach. Making sure unique descriptions are written with the ideal customer, or buyer persona, in mind helps consumers feel an emotional connection to the product, and hence the brand. After all, product descriptions that aimlessly reach toward any kind of attention won't be able to elicit a personalized shopping experience focused on the specific needs of an individualized consumer.
Buyer personas can also help determine what kind of product data consumers will value most. Customers buying a high-end home theater system will desire detailed technical specs, from information about woofers and tweeters in speakers to the inputs and outputs on a receiver. Individuals shopping for small appliances catering to the home chef are certainly going to be interested in product settings, included attachments and even the device's finish to determine how it will complement their décor.
Determining the most relevant item details not only lets you provide complete attributes, but also populate product descriptions with the specifics that consumers are most interested in, ensuring that each description answers the questions shoppers bring to your site. And answering those questions positions you as a trusted resource, further strengthening the connection with customers.
Coming to the realization of how important unique product descriptions are for creating personalized shopping experiences is easy. Creating unique descriptions for each and every product in your retail catalog that establish a consistent tone and speak directly to the appropriate buyer persona isn't such an easy task.
Most e-commerce companies don't have the internal resources or necessary skills available to consistently produce effective, unique product descriptions. Virtucom Group offers unique product content written by talented, professional copywriters coupled with product data management solutions your retail company needs to rise to the top in 2018. Contact our team to find out more about how our services directly support the personalized connections potential customers want to make with your retail brand.