by Virtucom Group Team
Millennials are the largest generation in the United States. No matter how you personally feel about the "me me me" generation, their buying habits and behaviors will dictate the future of your brand in the coming years. So even if you've found marketing success with the Baby Boomers and Gen Xers, if your marketing and sales teams haven't seriously contemplated how to effectively market to the millennial consumer base, you may find your company rapidly losing relevance.
Although presented with an air of hysteria, "millennials are killing X industry" lists demonstrate the power of the millennial marketplace. Casual-dining restaurants, paper napkins, bars of soap and even cereal have all taken substantial financial hits due to their lack of millennial financial support. Millennials' purchasing motivations and patterns differ from the generations preceding them, and if your company's content development strategy isn't flexible enough to accommodate these differences, it's just a matter of time before the last grains of sand sift through your hourglass of success.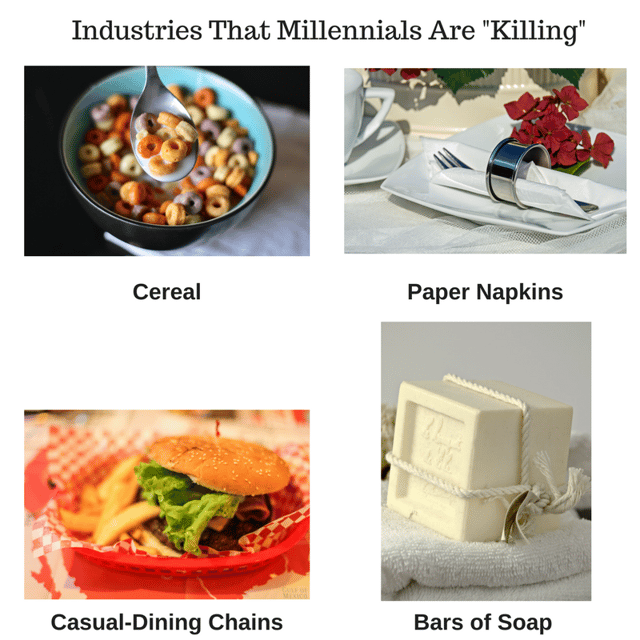 How Do We Define The Millennial Generation?
At the beginning of March 2018, Pew Research Center officially defined where millennials end and post-millennials – often referred to as Gen Z – begin. Millennials – sometimes referred to as Generation Y - are now classified as the group of individuals born between 1981 and 1996 – and in 2018, millennials will be 22 to 37 years old.
2018 is a significant year when discussing millennial marketing, since the youngest millennials will be graduating college this year and entering the workforce. When thinking of a content strategy that effectively speaks to millennials, it's important to keep in mind that the generation has largely been defined by several impactful and formative experiences, including:
Experiencing the September 11th terrorist attacks and growing up during the wars in Iraq and Afghanistan
Entering the workforce during the height of an economic recession
Coming of age during the rise and explosion of the Internet and straddling the line between technologies of past and technologies of today (landline vs. smartphone, dial-up Internet vs. wireless Internet, desktop computer vs. laptop, etc.)
Watching news footage of schoolyard shootings, including Columbine High School, Virginia Tech and Sandy Hook Elementary School
Helping to elect Barack Obama – the first black President – during the 2008 election
Each of these formative experiences worked to shape the perceptions, value systems and social identities of millennials – and ultimately, should be considered as you identify millennial marketing trends. Throughout the rest of this post, we'll uncover 4 insights into Generation Y that you can use to strategically craft effective millennial marketing campaigns.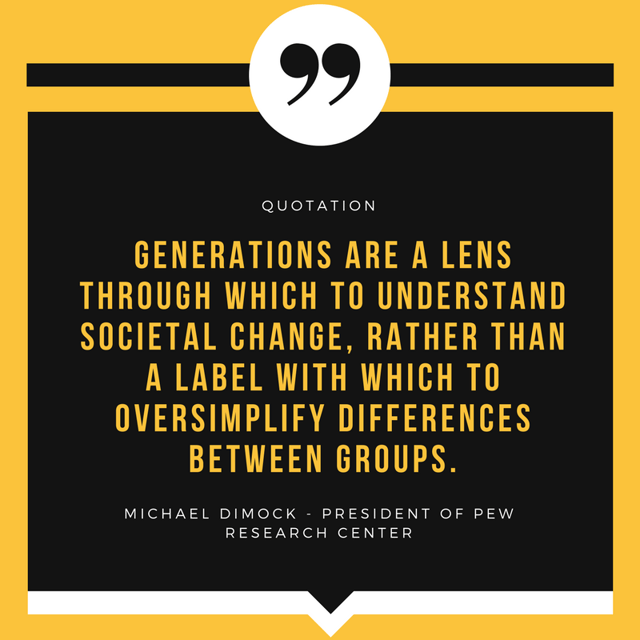 Millennial Marketing Insight #1: Millennials Are True Sales Team Avoiders
When selling your products or services to another business, who do you imagine making the purchasing decision? Are you picturing a Baby Boomer in the corner suite? If so, you may be surprised at the actual snapshot of purchasing power.
SnapApp and Heinz Marketing conducted a 2-week generational marketing survey in 2017, reaching out to 503 professionals with buying authority or influence in both B2B and B2C businesses. What their survey uncovered was rather shocking:
82% of millennials are involved in making buying decisions for a business
Whether their role was researching viable purchase options, lending their influence to the final buying decision or making the decision themselves, millennial professionals played a large part in company spending – and their path to purchase is markedly different from other generations.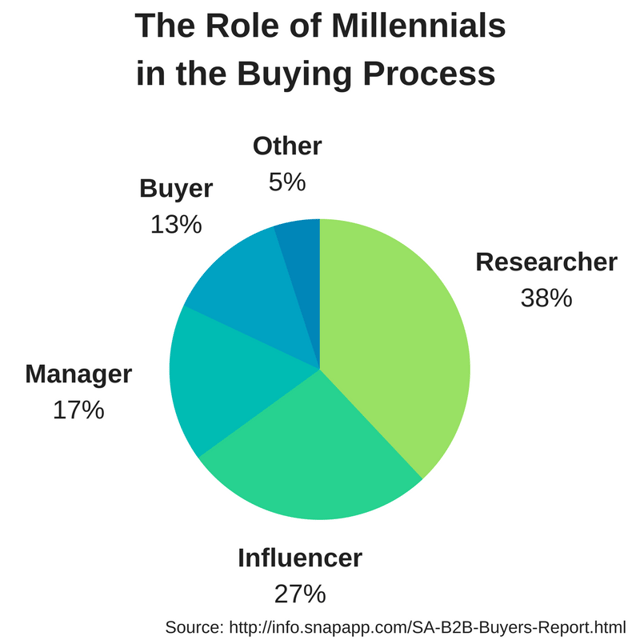 Millennials can be classified as true sales avoiders. Traditional sales tactics and outbound marketing techniques are a huge turn-off to millennial spenders due to their impersonal and inauthentic nature. An e-mail marketing campaign that sends the same e-mail template to thousands of recipients isn't going to win the loyalty of a millennial, and neither is a cold phone call, which generally follows a script and is aggressively focused on getting the win instead of the customer's actual needs.
Millennial decision-makers have a much more independent purchase path. They conduct plenty of research on their own, considering every point of view and poring over the latest data before ultimately signing off on a purchase. 60% of millennials may choose to engage with a traditional sales team toward the middle or end of their buyer's journey – reaching out to sales only after they have a clear understanding of what they're looking for.
If your marketing and sales teams are currently experiencing success with traditional outreach, such as cold-calling and e-mailing, it's important to understand that these types of successes are time-sensitive. As more millennials enter the workforce and more Baby Boomers retire, traditional outreach measures will eventually stop working.
Millennial Marketing Insight #2: Millennials Decide To Buy Based On Values
If your company motto is "If you build it, they will come", you'll probably be let down by this next bit of information. Even if your products and services are top-notch, if your company values aren't aligned with the millennials you serve, it won't matter.
According to millennial professionals, when asked what matters most to them when choosing a vendor to work with, they responded that company community involvement and company values were the number one and two most important factors in their decision to buy from a particular brand.
At the very bottom of the list? Product features.
The importance of your company's values can't be overstated. Consider these facts:
75% of millennials say it's fairly or very important that a company gives back to society in some way.
79% of consumers prefer to purchase products from a company with a clearly defined social purpose.
Let's examine the world's largest furniture retailer – IKEA – an industry leader that exceeded 35 billion Euros in global revenue in 2016. How did IKEA come to be such a globally dominant force? In addition to their affordable product selection and enjoyable shopping experience, IKEA's success and public adoration also comes from their commitment to give back.
IKEA gives 120 million Euros in donations to various charitable campaigns each year through their IKEA Foundation, which helps fund communities in need. From 2014 to 2015, their Brighter Lives for Refugees campaign worked with the United Nations Refugee Agency to bring light and renewable energy to a number of refugee camps throughout Asia, Africa and the Middle East.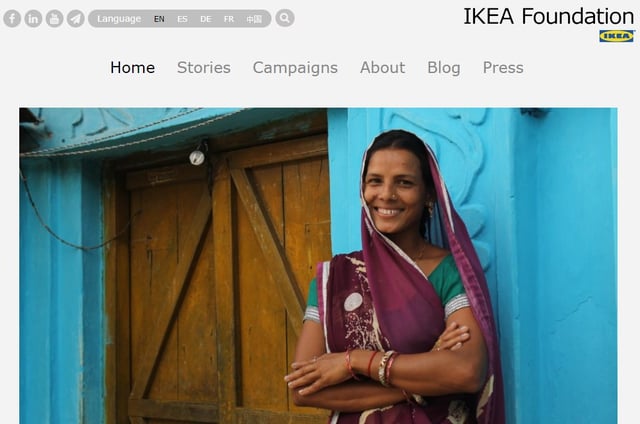 IKEA is a perfect example of a company that prioritizes community involvement, and as such, they've been rewarded with fierce customer loyalty – particularly from the millennial marketplace – year after year.
Millennial Marketing Insight #3: Millennials Don't Care About Brand Names
Your name doesn't mean anything to the millennial consumer. Generation Y came of age during the economic recession, and because of this, there's an inherent distrust in big-name, monopolizing corporations. Millennials are much more likely to favor smaller boutiques with individual flair and strong community connections than what they perceive as money-grubbing , cookie-cutter stores.
In the mid 1990s, the epitome of fashion was loudly proclaiming that the clothes you were wearing were made by a big-name clothing retailer. T-shirts with massive logos across the chest: Hollister, Guess, Tommy Hilfiger, etc. But today, millennials are making fashion statements by expressing their individuality and breaking away from the pack with apparel from newer, one-of-a-kind brands.
This subtle protest of industry titans has led millennials to actively seek out unique, purpose-driven brands, and as a result, generic and private-label brands are gaining serious traction in the competition against name-brand items.
For an example of this statistic in motion, check out Brandless™ - the "no-brand brand."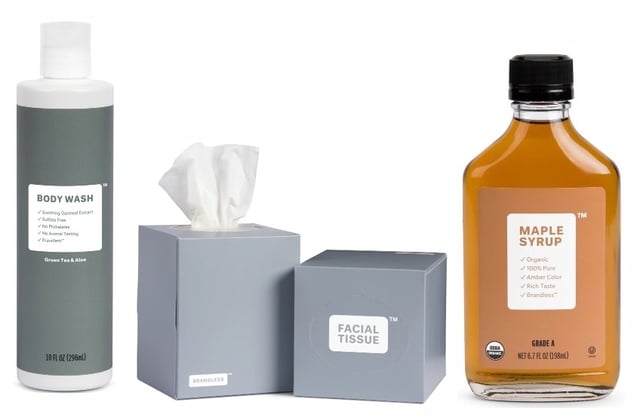 Brandless's shtick is that they sell everyday essentials for only $3 each regardless of what the item is. Their online grocery store sells more than 250 items, including products from food, household, beauty, health and home and office categories. The reason for their consistently low pricing? Brandless claims to eliminate BrandTax™ - the hidden costs consumers pay to most other brands – by making their platform entirely digital and presenting their products with no-frills packaging.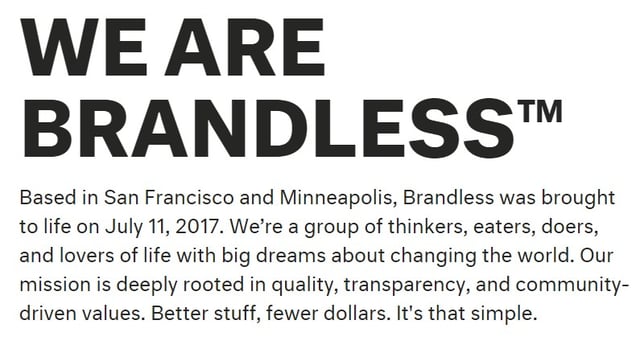 And to hearken back to "Millennial Marketing Insight #2: Millennials Decide To Buy Based On Values" – check out Brandless's About Us section. Notice anything about the messaging? Their people-first language and emphasis on community and values, plus their partnership with Feeding America – the nation's leading domestic hunger relief organization – are perfect examples of smart millennial marketing.
Ultimately, if your brand doesn't have a unique value proposition, millennials will pass you over in favor of a brand that does.
Millennial Marketing Insight #4: Millennials Want To Be Involved
If you want to engage the millennial marketplace, one of the cardinal rules is: speak with them, not to them. When surveyed, 45% of B2B professionals said that interactive content was one of their most preferred types of content.
(Interested in what their least favorite types of content were? Whitepapers and downloadable and gated content came out on the bottom.)
Millennials want to be involved, and various forms of interactive content, such as quizzes, polls, surveys and comment-enabled blog posts, allow them to feel like a participant on your site, rather than a static observer.
Which type of content does your business find to be most successful?
More and more brands are warming up to millennials' love of interaction, and they're coming up with new and innovative ways to turn their one-way messaging into a two-way dialogue. One great way to foster content involvement is to crowd source your company's production decisions. When consumers feel like they're a part of the final product, they're much more likely to have a vested interest in that product, leading to a lifelong, loyal customer.
Consider the following 2 brands and their campaigns to crowd source their product decisions:
Starbucks 2014 White Cup Contest
Starbucks asked customers to decorate their cup with an original design and then submit the creation on social media. The winning design would then be printed on a reusable, limited-edition Starbucks cup.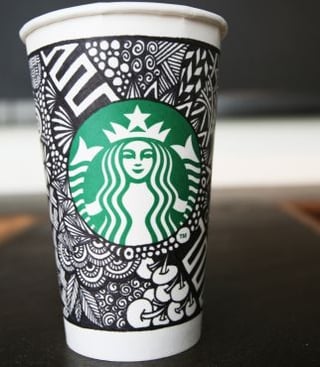 Winning design of the Starbucks White Cup Contest
Art by Brita Lynn Thompson
Lay's asked customers to submit new ideas for their next potato chip flavor. The winning idea would be produced and released for a limited time.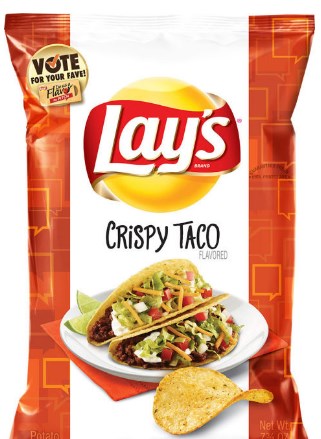 Winning flavor of the 2017 Lay's Do Us A Flavor Contest
Idea Submitted by Ellen Sarem from San Antonio


Millennials want their voices to be heard. If you're simply offering them an endless stream of content that you produced, and they have no way to provide their input or involve themselves in the final product, then they may choose to disengage.
62% of people said that if a brand engages with them on social media, they're much more likely to become a loyal follower of that brand.
In the coming months – and years – start thinking about how to make your content more interactive. When you invite millennials to the discussion, you'll find that they'll be eager to engage with your brand and reward you with clicks, likes, shares – and yes – purchases.
Ready To Act On These Millennial Marketing Trends?
If your content is effectively targeting Baby Boomers, and even Generation X, but you're missing the mark with your millennial customer base, it may be time to revise your current content creation and promotion strategy.
Schedule a meeting with one of our talented content strategists, and he or she will discuss with you what your current content approach is and how we can best assist you in crafting more targeted millennial marketing materials.