by Virtucom Group Team
As you set out on the journey of improving the success of your retail company's e-commerce business, you may be overlooking one basic, yet very important, factor: eliminating product data errors. For example, you may be successfully targeting an improved time-to-market rate when listing product pages on your retail site, but you won't be able to reap the benefits if your product data is ridden with errors and misinformation. Your retail site might be offering the top, trending products for sale long before your competitors are, but if consumers had a previous negative experience with product misinformation on your site, they likely won't come back for much business in the future.
In short, it won't really matter if your product pages offer the most detail at the fastest rate – if your product information is erroneous and misleading, you'll be left in the dust. Your efforts toward improving your retail site's product pages will be for naught.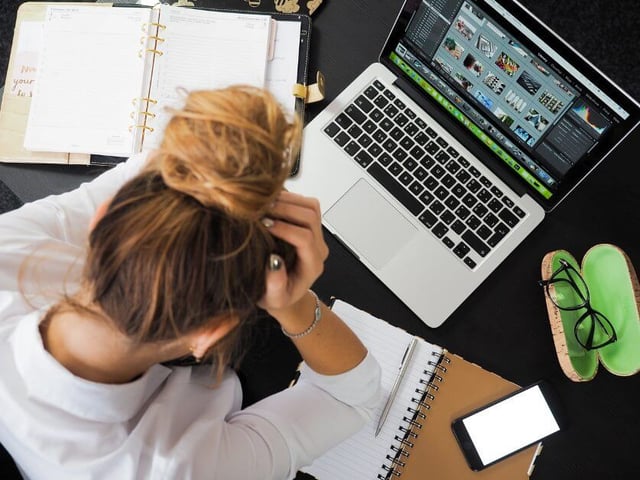 Let's dig into some of the major setbacks that result from product data errors on your retail site:
1. Higher rate of customer returns, leading to lost profits
When consumers make a purchase from your retail site, they have an expectation of the product they'll receive, based on the information they read on the product display page. If the product they actually receive differs from their expectation because your site listed incorrect information, the consumer will likely return the product, as it won't meet their needs. Not only will this inconvenience lead to an unhappy customer, it also results in lost profits for your retail site. And, since 91% of unhappy customers won't willingly do business with your company again, this singular negative experience could have severe, long-lasting effects.
2. Poor reviews on your product display pages
Sometimes negative consumer experiences, such as inconveniences arising from product data errors, result in poor reviews on your retail site. Such negative reviews can have a strong impact on future potential customers, since 72% of buyers will take action only after reading a positive review. Poor reviews certainly sway consumers visiting your retail site, and they make it harder for your site to have a good first impression on browsers.
3. Confusion resulting from discrepancies
Suppose a customer is searching for a pair of blue running sneakers. They land on a product page for running sneakers on your retail site and the product title states the sneakers are blue, but the product description states they are gray. To make matters worse, the product image shows a pair of green running sneakers. The potential customer is likely to navigate away from your site simply because the information is confusing and does not make the browser feel confident about purchasing the product. Discrepancies such as this one appearing in your catalog of product data can prevent potential sales from occurring because they don't allow consumers to make an informed purchasing decision.
4. Decreased loyalty to your retail brand
The three previously listed problems arising from product data errors all contribute to lost loyalty from potential consumers. You're aiming to achieve repeat customer visits to your site, and ultimately, repeat sales. Decreased loyalty that's lost to competitors' sites can have lasting negative effects on the performance of your brand – and this may in large part be due to product data errors. Plus, this lost loyalty is not just confined to the customer who had a bad experience relating to misinformation on your site. According to Customer Experience Insight, customers who've had one bad experience tell their friends, family and colleagues about it about ten times more often than those who've had consistently good experiences. So, one negative experience resulting from incorrect product data on your site could have far more widespread effects than you might have imagined.
Clearly, misinformation in your catalog of product information is one of the top challenges you could be facing as you aim to grow your retail brand. You might be doing almost everything else right, but if the information you're offering to your consumers is incorrect, then the whole package suffers dramatically.
Start with the basics. Ensuring that the product information you use on your retail site is free from errors and discrepancies will give browsers visiting your site a better first impression. They'll be more likely to make purchases, have positive experiences, return to your site for future purchases, and then tell their friends and family about their growing connection to your brand.
If you're not confident that your retail site is consistently offering accurate, error-free product information to your potential customers, consider pursuing an organized, streamlined solution to your item onboarding process. Virtucom Group can help by handling the multitude of product information being displayed on your retail site, elevating accuracy and quality to a level that will keep consumers coming back for more.