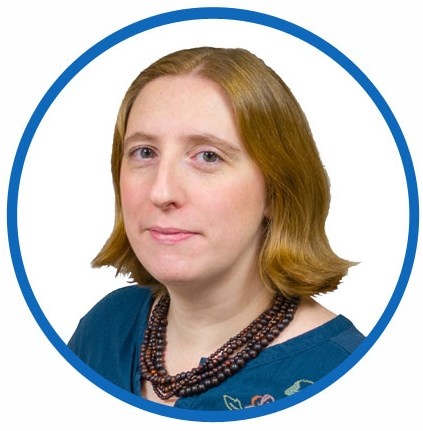 by Sheryl Davis
In our "Meet the Team" series, we feature a Q & A session with a Virtucom Group employee to give you a little more insight into who we are as individuals and as a team. Today's employee is copywriter Sean Messier.
Tell us a little about your background.
I was born and raised in Lewis County – the fourth-least populous county in the state and therefore the true-blue backcountry. I attended Beaver River Central School, where I attempted to play soccer and golf and served as a percussionist in the concert band and the jazz ensemble. After graduation, I spent two years at Herkimer College before receiving a B.A. in public relations from SUNY Plattsburgh.
How long have you been at Virtucom Group, and how long in your current position?
I applied for jobs immediately after graduation in May 2016 out of fear that I'd never be hired, and I immediately found a copywriter position at Virtucom Group.
What are a few interesting things people might not know about you?
Since I present myself as a generally awkward person, I doubt most people know that I enthusiastically participated in Herkimer College's award-winning newscast, HCTV, as an anchor, producer and occasional interviewer. I even managed to snag a best talent award. Once I moved on to Plattsburgh, I served as talent on a long-established show called Burghy and the Bees. I won't go into detail on that one.
On top of that, I started a radio show known as Off the Beaten Path during my first year of college, which I kept going until graduation. At Plattsburgh, it earned two Best Music Show of the Semester awards, which I was pretty proud of, because there were quite a few options.
What's your favorite thing about our area?
I'm continually dumbfounded by the plethora of amazing local businesses in CNY. From Strong Hearts, the delicious cruelty-free café, to the Sound Garden, my second home and the primary source of my immense and ever-growing CD collection, Syracuse has an incredible variety of shopping locations and tasty restaurants, even for those who adhere to a vegan diet, like myself.
Plus, there are lots of cool nature-related attractions right near the city. I'm a huge fan of the Old Erie Canal State Historic Park, which stretches from Dewitt to Rome. Clark Reservation and Green Lakes State Park also deserve a mention for their fantastic trails.
Tell us about something important you've learned while working at Virtucom Group.
While I already understood that teamwork was important, my stint at Virtucom Group has really reinforced its value. Our work goes through a number of stages, from initial acquisition to proofreading and delivery, and each member of our team plays a critical role in the process. It's impossible to imagine our services going over so well without the whole company working as fluidly (and diligently) as it does.
Tell us about your favorite band.
As a die-hard music fanatic, I feel like I'm obligated to say something like "Wow, that's way too hard! I have too many favorite bands to choose from." That's often been the case, but my current favorite is all too clear: Every Time I Die. Their aggressive, nonsensically fun shows bring together virtually every friend I've ever made whenever they come through the area. And they're from Buffalo, which means that I've had plenty of opportunities to see them in action. They even kicked their annual Christmas celebration up a notch this year by holding a sold-out holiday extravaganza called 'TID the Season, which featured ice skating, professional wrestling and a number of bands prior to their wild headlining set. It took me several days to recover.
What are you into right now?
At the time of writing this, it's tax return season, so I'm getting more and more excited by the day to plan a solo trip abroad. I really can't stop thinking about traveling – I've been brainstorming ideas for months on end. My first idea was to fly to Calgary and spend time at Banff National Park, which seems like a hiker's paradise. Now, I'm leaning more toward a trip to Europe, since I haven't been overseas since 2010. I think my current plan is to fly into Budapest and spend a few days there before taking a train into the hills of Austria to absorb the stunning geography. But we'll see.
Want to learn more about working at Virtucom Group? Keep in touch with our team of expert writers, content editors and content development specialists on Instagram and Facebook, or learn more about our work on LinkedIn and Twitter.