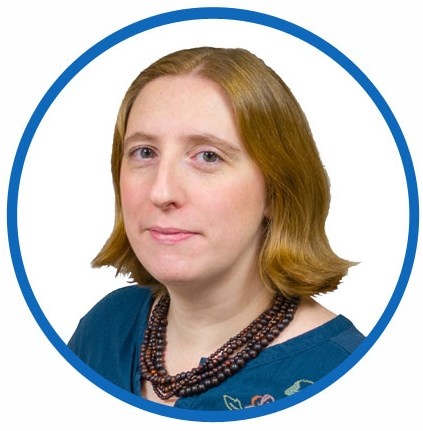 by Sheryl Davis
In our "Meet the Team" series, we feature a Q & A session with a Virtucom Group employee to give you a little more insight into who we are as individuals and as a team. Today's employee is assistant editor Scott Schaar.
Tell us a little about your background.
I was born in Syracuse and have lived most of my life here except for a couple of years in Buffalo. I went to Le Moyne College for undergrad and Buffalo State for graduate school. My mother is from Binghamton, where most of her family still resides, and my father is from Elmira. Virtucom Group was my first job after I moved back from Buffalo, but while I was at Le Moyne I worked at the Admissions Office.
How long have you been at Virtucom Group, and how long in your current position?
I have worked for Virtucom Group for about 5 and half years. I have been an Assistant Editor for 3 years.
What are a few interesting things people might not know about you?
I'm sure most people know that I love sports, but I also have a weird passion for geography. I love learning about places on Earth and what makes them unique. I hope I can put this knowledge to good use at the next trivia we have. I am also a creative person. Whether it is writing songs or short stories or designing board games, I love to have a personal creative project to work on. This past year I also wrote two murder mystery parties, which involved 16-17 people with complex character backgrounds. We spent the nights having a nice dinner and subsequently "dying" one by one.
What's your favorite thing about our area?
It isn't the weather (although the summers are great). Syracuse is simply home. I have such a great group of friends here, and my extended family isn't too far away. Even in the dead of winter (which seems to be making an appearance as I write this) it's hard for me to imagine supplanting myself elsewhere, although I am going to Hawaii next year, so it's possible I never come back.
Tell us about something important you've learned while working at Virtucom Group.
Before I started working at Virtucom Group, I never really shopped online. I thought I understood the importance of what we do here, but I really found out one Halloween about 4 years ago. I was looking for a plastic gun as part of my costume, and I thought I had finally found one. When it arrived at my house it was about 1.5" long…it was for a LEGO. The product description never mentioned the size!
What's your favorite season and why?
My favorite season is summer by a landslide. I know a lot of people hate being too hot (I myself get pretty uncomfortable when wearing dress clothes in warm weather), but if it were up to me, I'd prefer 90° more days than not. Summer is also a time when I get to go out on my friend's boat and enjoy the beach. It's also a much safer time for vacations given the unpredictable weather when traveling in winter.
What's the last good book you read?
I am big into Agatha Christie right now. Something about a good mystery really engages me. These days people seem to be combining "True Crime" and "Mystery" into one genre, which I think is unfair to both. For Christmas my fiancé got me a subscription to PageHabit, which sends a new novel to my door every month. This month it is Signal Loss by Garry Disher, which I am only 60-some pages into so far, but am enjoying.
Want to learn more about working at Virtucom Group? Keep in touch with our team of expert writers, content editors and content development specialists on Instagram and Facebook, or learn more about our work on LinkedIn and Twitter.